Combat readiness of Azerbaijan Army's military units inspected [PHOTO]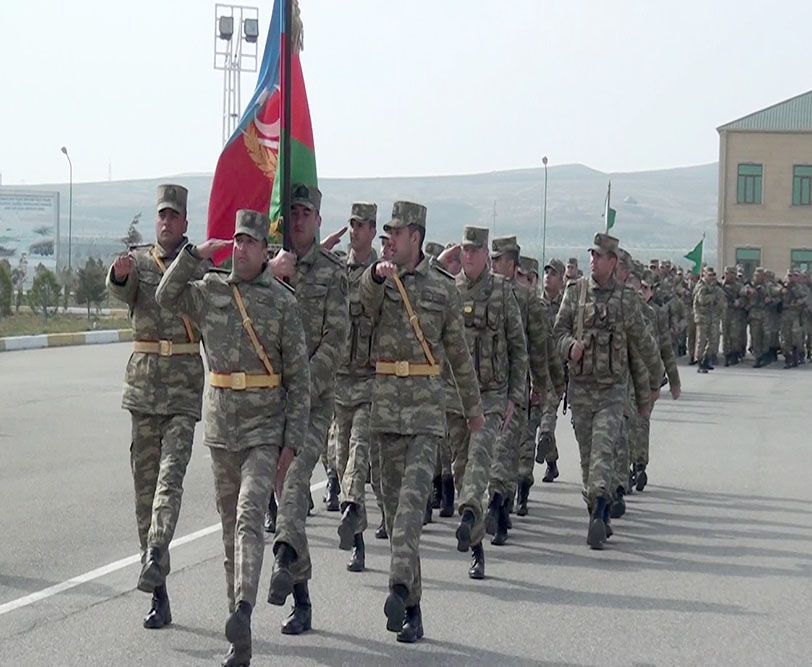 The state of combat readiness of Azerbaijan Army's military units was inspected, Azernews reports per the ministry.
The inspection was carried out according to the combat training plan for 2023, approved by Azerbaijani Defense Minister Col Gen Zakir Hasanov.
The inspection started with the honoring of the memory of National Leader Heydar Aliyev and Azerbaijani martyrs by observing a minute of silence.
Furthermore, the military orchestra performed Azerbaijan's National Anthem.
In military units drill reviews were conducted, material and technical bases, weapons, and combat equipment of military personnel, as well as individual training of military personnel were inspected.
Then, based on the final results of the inspection, a ceremony was held to reward units distinguished in combat training.
The tasks of the defense minister regarding the further improvement of the combat capability of the units, the improvement of the knowledge and skills of the commanding staff, the study of the capabilities of newly adopted weapons, equipment and devices, the conduct of drills in conditions close to real combat, and the increase of vigilance during holidays were delivered accordingly during the ceremony.
The ceremony ended with the demonstration of exemplary combat training classes and the presentation of valuable gifts and honorary diplomas to a group of military personnel who excelled in military service.
---
Follow us on Twitter @AzerNewsAz