Turkic Culture & Heritage Foundation expresses solidarity with Turkiye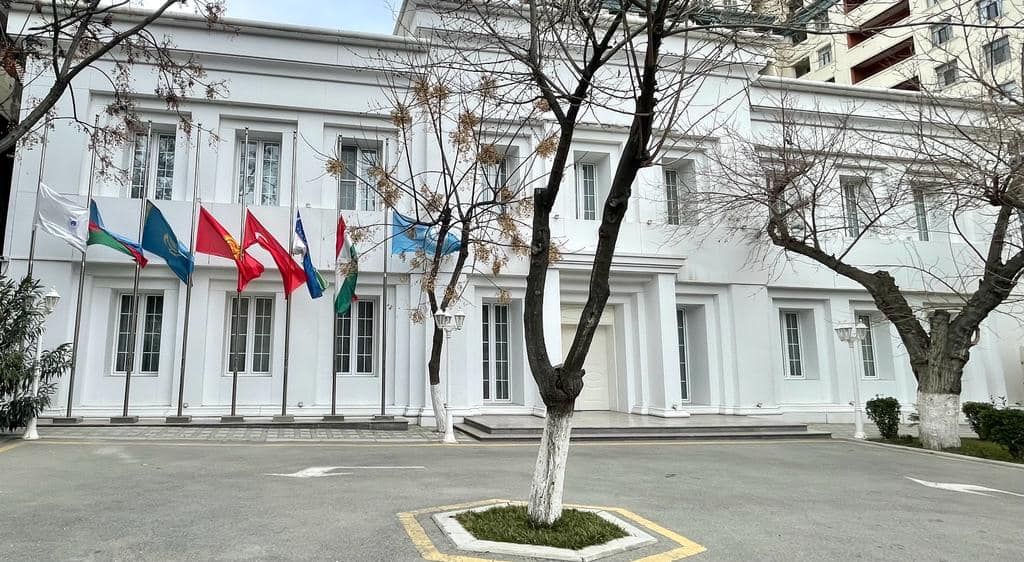 By Laman Ismayilova
Flags have been lowered to half-mast at the headquarters of the International Turkic Culture and Heritage Foundation on the occasion of the national mourning declared amid the earthquake in Turkiye's southeastern part.
The foundation expressed its solidarity with Turkiye, the founding country of the organization, as well as with all the fraternal Turkish people.
The International Turkic Culture and Heritage Foundation made a statement from the first hours of the disaster:
"We are all shocked to hear of the news of a strong earthquake that occurred with an epicenter in the city of Kahramanmarash in our native Turkey. On this mournful day, the International Turkic Culture and Heritage Foundation expresses its support for Turkiye, and also asks the mercy of Allah to those who died as a result of a natural disaster. The foundation brings deep condolences to their families and loved ones and wishes for the speedy recovery of the injured. On behalf of the foundation, we wish the safe rescue of citizens under the rubble as soon as possible, and express our readiness to provide the necessary assistance. Our prayers are with our brothers and sisters...".
A 7.7-magnitude earthquake hit Turkiye's southeastern part on February 6, 2023, according to the European-Mediterranean Seismological Center.
The quake's epicenter was located 26 km away from the city of Gaziantep with a population of about 1.06 million. The source of the earthquake was 7 km below the surface.
Further, three more quakes with a magnitude of 6.4-6.6 rocked Gaziantep province in south-eastern Turkiye.
At the moment of writing, the overall death toll in Turkiye has risen to nearly 18, 342. As a result of the earthquake that hit Turkiye, strong tremors were also felt in Syria, Lebanon, Egypt, and Cyprus.
Azerbaijan was the first country to provide assistance to Turkiye immediately after the earthquake.
The Ministry of Emergency Situations continues to send humanitarian aid and rescuers to Turkiye.
Azerbaijani rescuers are currently working in the Turkish earthquake-hit regions.
---
Follow us on Twitter @AzerNewsAz