Armenian MPs' illegal visit to Azerbaijan's Karabakh thwarted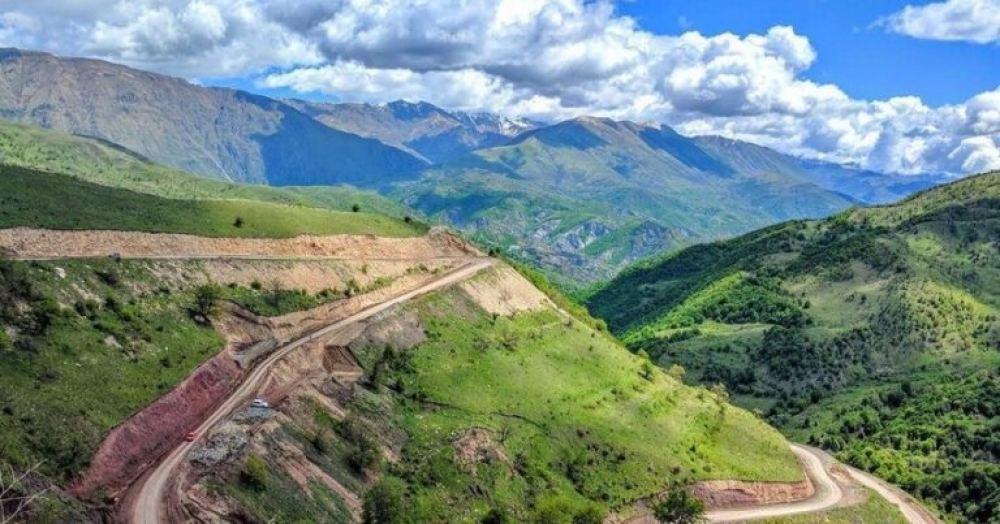 By Sabina Mammadli
It seems that the normalization process is a dance of one step forward and two steps back, never reaching the final point. The recent illegal visit of members of the Armenian parliament to Karabakh is yet another provocation by our neighbors.
Armenia's opposition parliamentary factions "Armenia" and "I have Honor" boycotted the week's parliament sessions and announced their intention to travel to Karabakh.
The attempted visit was thwarted by Russian peacekeepers, which, expectedly, resulted in an outburst of hysteria from the Armenian side, who believed it contradicted the provisions of the trilateral statement.
Negating their comments, the Russian Foreign Ministry's official representative, Maria Zakharova, said that the specified visit had not been previously agreed upon with the command of the Russian peacekeeping contingent.
"The Russian peacekeeping contingent (RPK) operates in strict accordance with the provisions of the Statement of the leaders of Russia, Azerbaijan, and Armenia dated November 9, 2020. The specified visit was not previously agreed with the command of the RPK," the statement noted.
She added that it is expected for both sides to refrain from steps that could further aggravate the situation in the region.
About 2,000 Russian peacekeepers have been deployed for five years in Karabakh under the trilateral cease-fire deal signed by Baku, Moscow, and Yerevan. The signed agreement obliged Armenia to withdraw all its troops from the Azerbaijani lands that it had occupied since the early 1990s.
The trilateral ceasefire deal ended the three-decade conflict over Azerbaijan's Karabakh region which along with the seven adjacent regions came under the occupation of Armenian armed forces in the war in the early 1990s.
At the first glance, the relationship between the two countries is on its way to normalization, but the road is surely bumpy.
Talking about the incident, Azerbaijani Consul-General to Los Angeles Nasimi Aghayev noted that the solution to this is simple: "If you wish to enter Azerbaijan's sovereign territory, do it legally, i.e. get permission from Baku".
Indeed, before being upset over legal matters, Armenia needs to fulfill the points of the November agreement, take responsibility for its actions and respect Azerbaijan's sovereign territories.
The issue of Karabakh being under Baku's territorial jurisdiction seemed to be finally accepted by Yerevan, judging from Armenian Prime Minister Nikol Pashinyan's recent remarks.
Taking into account actions rather than meaningless promises, the MPs' illegal visit appears to show that they are not yet ready for a comprehensive peace treaty with Azerbaijan.
It should be noted that the Azerbaijani official agencies have not been observed to comment on the abovementioned case.
---
Follow us on Twitter @AzerNewsAz