13 June 2018 16:33 (UTC+04:00)
1 120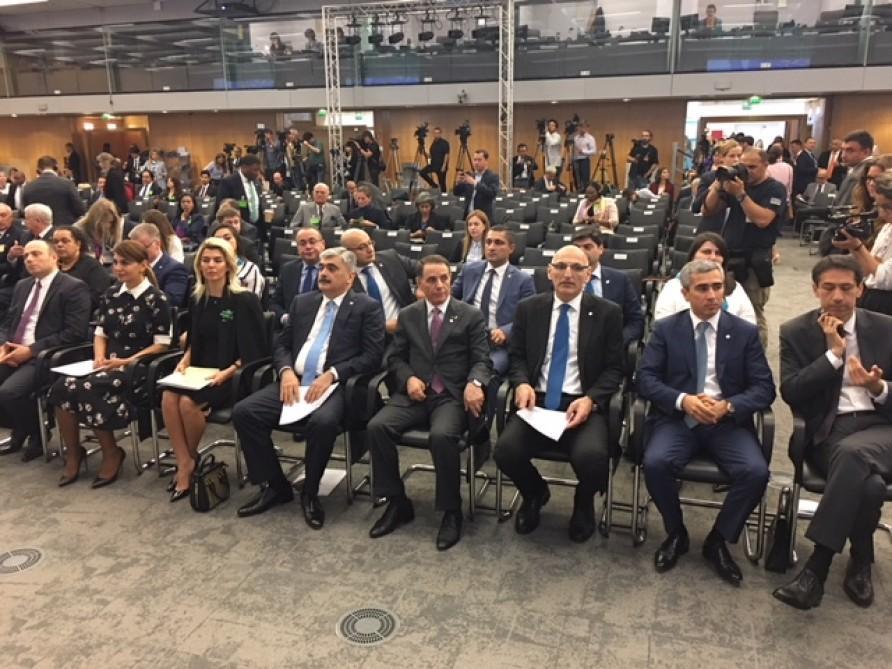 By Trend
The 163rd session of the General Assembly of the Bureau of International Expositions (BIE) kicked off in Paris.
The Azerbaijani delegation led by Prime Minister Novruz Mammadov is participating in the session.
The session will feature presentations by Baku and two other cities bidding to host World Expo 2025.
Azerbaijan was shortlisted for the next stage in assessment of candidacies for the exhibition.
The BIE earlier told Trend that a summary of the findings of the enquiry missions and the Executive Committee's recommendations will be presented to delegates of the 170 member states of the BIE at the 163rd General Assembly.
"Member states will then be asked to approve, or not, the recommendations of the Executive Committee. Candidates that are considered for election will then have the opportunity on June 13 to present their Expo projects to delegates," said BIE.
The election of the host country for World Expo 2025 will take place following the General Assembly of the BIE, scheduled for November 2018, according to the Bureau.
Azerbaijan, which has actively participated in six Expo exhibitions held by the BIE winning three awards for the high quality of the pavilions, demonstrates a strong commitment to Expo movement.
If Baku is chosen, the World Expo 2025 will be held for six months from May 10 to November 10, 2025. It will be the first world exhibition of the BIE organized in the South Caucasus region.
---
Follow us on Twitter @AzerNewsAz