OSCE/ODIHR statements on Azerbaijan's presidential election unfounded – CEC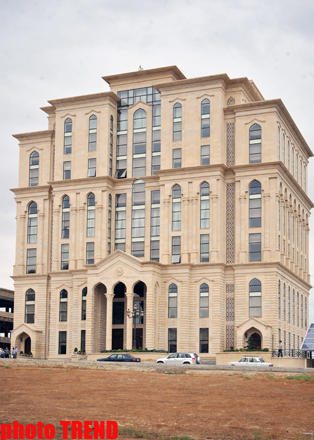 By Trend
The statements of the observation mission of the OSCE Office for Democratic Institutions and Human Rights (ODIHR), OSCE Parliamentary Assembly (OSCE PA) and Parliamentary Assembly of the Council of Europe (PACE) in connection with the April 11 presidential election in Azerbaijan are unfounded, deputy Chairman of Azerbaijan's Central Election Commission (CEC) Natig Mammadov said.
He noted that many international observers praised the elections, but these organizations expressed negative opinion.
"They will announce the final report in two months. Let them introduce the violations they have discovered, and we will conduct research in those places during that time," added the deputy chairman.
During a press conference held April 12, the OSCE/ODIHR observation mission made preliminary conclusions on the presidential election in Azerbaijan, voicing opinions not reflecting the reality observed at the election.
Azerbaijan held a presidential election on April 11. The incumbent head of state, Chairman of the New Azerbaijan Party Ilham Aliyev garnered 86.02 percent of votes in the election.
On the voting day, 5,426 permanent polling stations and 215 temporary polling stations in 125 constituencies operated in the country. The election was observed by 894 international observers (61 organizations, 59 countries) and 58,175 local observers.
--
Follow us on Twitter @AzerNewsAz