PACE should abandon dual standards – Azerbaijani MP [UPDATE]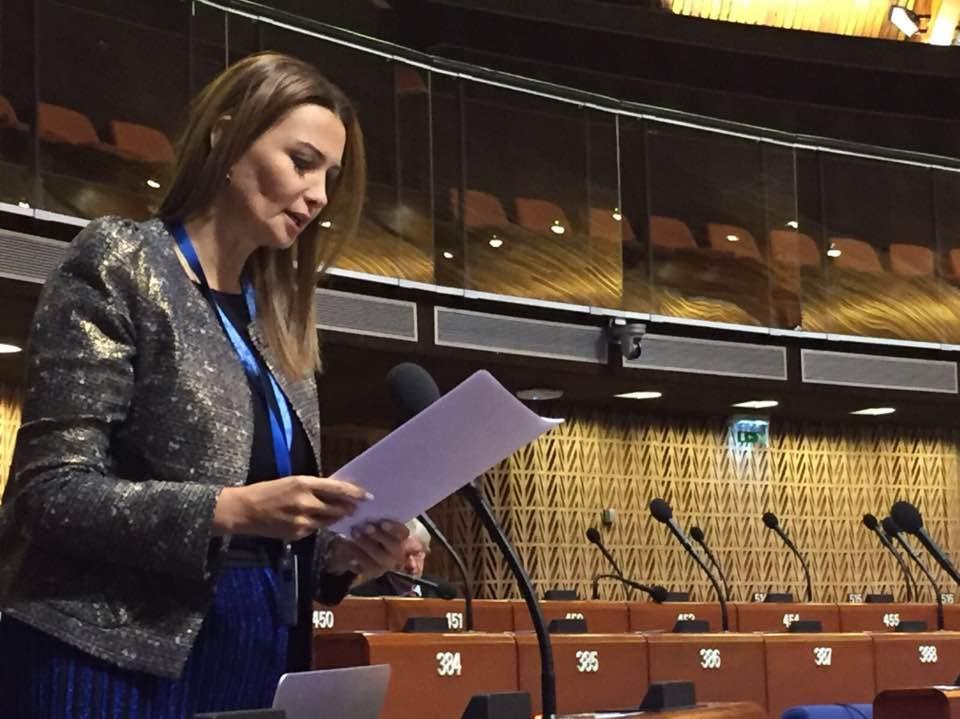 By Trend
The Parliamentary Assembly of the Council of Europe (PACE) should abandon dual standards, Azerbaijani MP Ganira Pashayeva said at the PACE winter session in Strasbourg on Jan. 26.
The Armenian side has not yet fulfilled the Resolution 1416 on the Nagorno-Karabakh conflict, Pashayeva said.
She noted that PACE should take decisive measures to ensure Armenia fulfills the resolution, and called on the PACE to pay attention to this issue.
"First of all, I want to express regret at the fact that the members of the Armenian delegation provide the Assembly with incorrect information. The 26th anniversary of the genocide committed by the Armenians in Khojaly will be marked next month. Resolution 1416 requires the withdrawal of Armenian troops from the occupied Azerbaijani territories, including Khojaly, but PACE has not taken any steps for many years," said the Azerbaijani MP.
"In January, three young Azerbaijanis died trying to prevent another provocation of the Armenian armed forces. The truth is that the Armenian armed forces killed children and civilians, destroying their homes. If the aforementioned resolution were implemented, these young people, dozens of children and civilians would not have died. However, instead of putting pressure on Armenia, urging it to implement the resolutions, PACE invited the president of that aggressor country to address the Assembly," Pashayeva said.
"We are against this, since the Armenian president directly participated in the occupation of Azerbaijani lands and in the Khojaly genocide. Moreover, the president of Armenia refuses to fulfill PACE and UN resolutions for many years, to withdraw from the Azerbaijani lands, which will allow more than one million Azerbaijani refugees to return to their native lands," she added.
Armenia should release Azerbaijani hostages, and PACE leadership must condemn the terrible crimes committed by Armenia in Khojaly, added Pashayeva.
The conflict between the two South Caucasus countries began in 1988 when Armenia made territorial claims against Azerbaijan. As a result of the ensuing war, in 1992 Armenian armed forces occupied 20 percent of Azerbaijan, including the Nagorno-Karabakh region and seven surrounding districts.
The 1994 ceasefire agreement was followed by peace negotiations. Armenia has not yet implemented four UN Security Council resolutions on withdrawal of its armed forces from the Nagorno-Karabakh and the surrounding districts.
---
Follow us on Twitter @AzerNewsAz