Aerospace to carry out monitoring of forests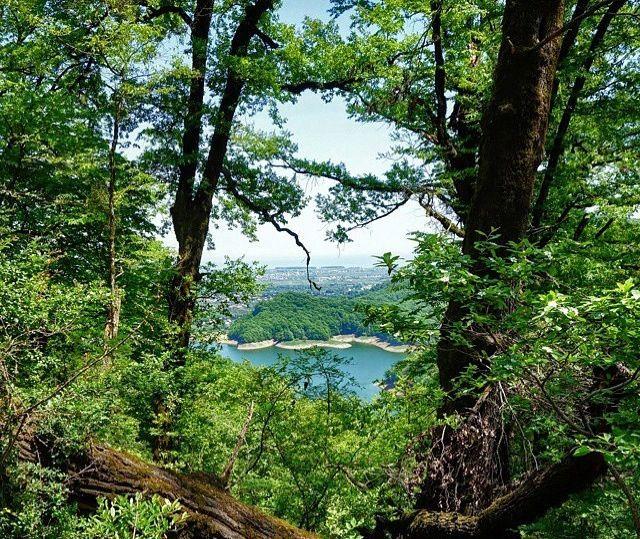 By Aygul Salmanova
The Institute of Geography of the National Academy of Sciences of Azerbaijan and Azerkosmos OJSC signed a protocol of intentions to conduct aerospace monitoring using modern technologies.
Pursuant to the protocol, relevant work will be carried out to determine the existing boundaries of forest areas and refine their boundaries based on remote observation data, the distribution of the main tree species (beech, hornbeam and oak) and to identify and monitor areas where changes occur as a result of natural and anthropogenic influences.
The protocol was signed by the director of the Institute of Geography, academician Ramiz Mammadov and deputy chairman of the Azerkosmos OJSC Rovshan Rustamov.
Azercosmos, the first satellite operator in the Caucasus, is now managing a fixed telecommunication satellite Azerspace-1 and a low-orbit satellite AzerSky.
Azersky low orbit satellite was launched last June in the framework of strategic cooperation between Azerbaijan and France in the space industry, and was transferred to the control of Azerbaijan. The satellite is able to conduct a daily shoot of portions of the surface of the Earth of ​​six million square kilometers. The resolution of the images is 1.5 meters.
Azersky has a broad range of applications including defense and security, emergency response, exploration of natural resources, maritime surveillance, sea faring, environmental protection, urban planning, cartography, agriculture, and tourism.
The launch of the second stationary satellite is planned for 2018, after which a second low-orbit satellite is expected to be placed in orbit. In total, in the coming years, Azerbaijan will hold four satellites.
The second remote sensing satellite will have an ultra-high resolution and will be used for photographing the terrain in emergencies, in agriculture, to address environmental issues, mapping and others.
Azerbaijan, the largest country in the Caucasus region with its strategic geopolitical location, is located at the crossroads of several civilizations over the centuries. Due to its diverse climate, the country is home to rich and diverse fauna and flora.
Additionally, the country is home to a great variety of landscapes so that about the half of Azerbaijan's land mass consists of mountain ridges and plateaus risen up to 400–2,200 meters.
The rest of the country's territory consists of plains and lowlands. The Greater Caucasus mountains protect it from direct cold air masses coming from the north, leading to the formation of subtropical climate on most foothills and plains of the country.
In order to conserve and improve country's forest resources and strengthen the functions of forests, National Forestry Program (NFP) of Azerbaijan has been prepared for a 15 year period that covers the years from 2015 up to 2030 with preparation works starting in 2012 and been completed at the end of 2013.
The Government also provided with technical assistance for the preparation of the National Forestry Programme (NFP) through the project, "Support to Development of National Forestry Program and Forestry Legislation" mplemented in 2012- 2013.
--
Follow us on Twitter @AzerNewsAz