18 December 2017 12:11 (UTC+04:00)
1 929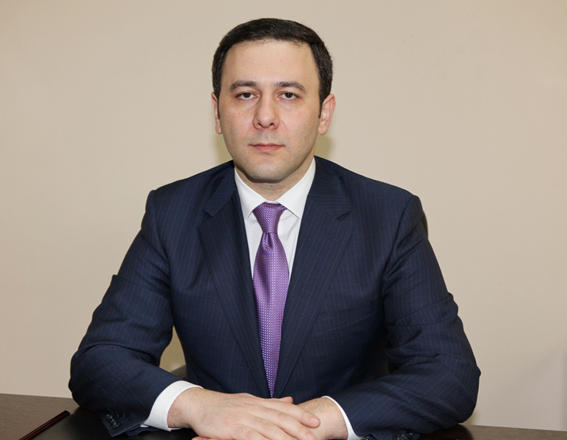 By Sara Israfilbayova
The Employment Fund will be formed in Azerbaijan due to the enactment of the law "On unemployment insurance" from January 1, 2018.
Deputy Minister of Labor and Social Protection of the Population Metin Karimli made the remarks at the opening of the 3rd Graduate-Career exhibition, held at the Azerbaijan State Oil and Industrial University.
The Deputy Minister noted that the activities of the Employment Fund, with the participation of employees of the Ministry of Labor, will allow to implement numerous active labor programs, including, self-employment programs and employment of young people with subsidized wages.
Karimli went on to say that this year the ministry has held Graduate-Career exhibitions in nine universities of the country, where more than 5,000 vacancies were offered to students.
The President Ilham Aliyev approved a new Law "On Unemployment Insurance".
The Law is aimed to establish relations and new financing mechanisms based on a risk transfer in the labor market, compensate lost wages of insured persons and ensure the social protection of the population through preventive measures to prevent the occurrence of unemployment.
The Law is intended to apply to those, whose employment agreements have been terminated due to liquidation of the state authority or legal entity or the redundancy. The Law will not apply to those holding political office.
The insurance will enable the unemployed to get payments over a definite period. In order to be eligible for an insurance payment, the unemployed shall be registered within the State Employment Fund. The amount of payments will be differentiated depending on the length of insurance record and the amount of past average monthly salary.
In 2016, 56,631unemployed and job seeker citizens were provided with suitable jobs by the State Employment Service under the Labor Ministry. Roughly 36.2 percent of them, as well as 27 percent out of 1, 147 people involved in paid public works, were young people.
Azerbaijan is one of the ten leading countries declared by the UN on youth employment.
Unemployment rate in Azerbaijan is 5 percent, while the poverty level equals to 5.3 percent.
---
Follow us on Twitter @AzerNewsAz
Category News