23 September 2016 11:35 (UTC+04:00)
1 730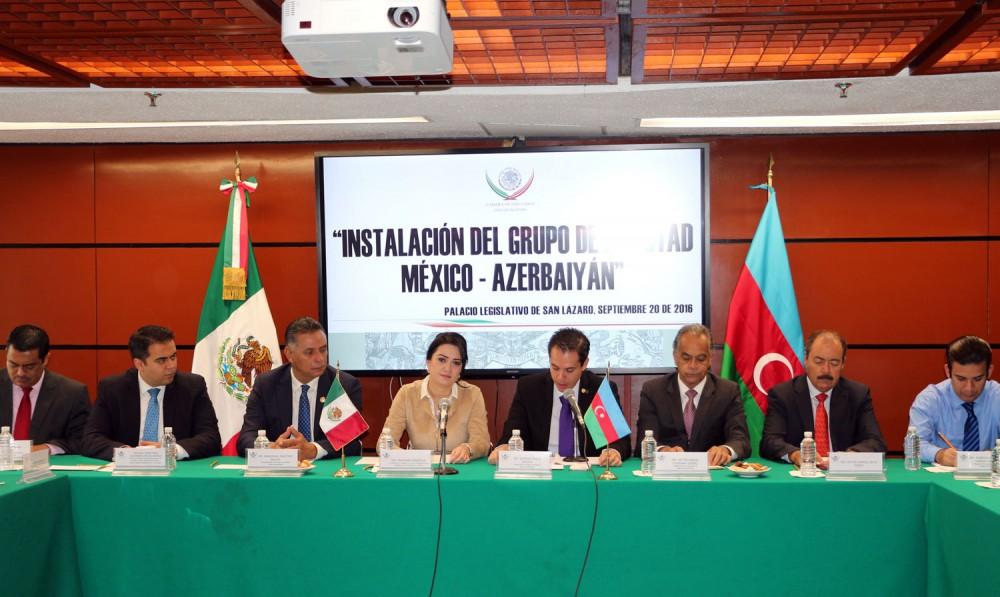 By Amina Nazarli
The event, dedicated to the establishment of the Mexico-Azerbaijan Friendship Group, has been held in the Chamber of Deputies of the Mexican Congress.
Chairman of the Friendship Group of the Michoacan state of the Alfredo Anaya Orozko addressed the event, describing the establishment of the Friendship Group as the manifestation of great attention to and mutual interest in developing cooperation between the two countries, Azertac reported.

"In this regard, the establishment of the group will contribute to the strengthening of our friendly ties and help the two countries and people better know each other," he said.
He hailed rich and ancient heritage of Azerbaijan, describing the country as "a place of religious tolerance" among the Muslim countries.
Anaya Orozco further highlighted the history of diplomatic relations between Azerbaijan and Mexico.
In her remarks, Charge d'Affaires of the Azerbaijani Embassy Mehriban Samadova described Azerbaijan as the regional leader. She said Mexico was the first Latin American country where the Azerbaijani government opened its embassy in 2008.
Samadova noted that the opening of the embassy gave a significant impetus to the development of Azerbaijan-Mexico inter-parliamentary ties.
Touching upon Armenia's aggression against Azerbaijan, the Azerbaijani Charge d'Affaires highlighted the resolution which the Chamber of Deputies of Mexican Congress adopted in 2011. She described the resolution as "a great political and moral support" for the people and government of Azerbaijan as well as for "a fair" settlement of the conflict.
Deputy Head of the Department for Europe of the Ministry of Foreign Affairs of Mexico Alessandro Macias Ortego, in turn, underlined the importance of the establishment of the Friendship Group in terms of diplomatic cooperation.
Members of the friendship group and Mehriban Samadova then signed the Act on the Establishment of the Group. Under the document, members of the Group will closely cooperate with Azerbaijan. The Act provides for the establishment of continuous and effective dialogue, strengthening of ties between the two peoples, and the building of new and better ways of cooperation.
The Group, which includes 10 members, of whom five are members of the ruling party Institutional Revolutionary Party, will be headed by Alfredo Anaya Orozco.
--
Amina Nazarli is AzerNews' staff journalist, follow her on Twitter: @amina_nazarli

Follow us on Twitter @AzerNewsAz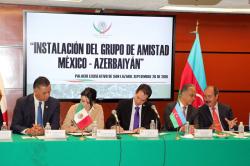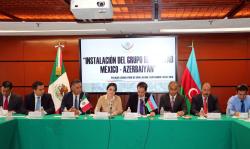 Category News