30 August 2018 11:34 (UTC+04:00)
4 067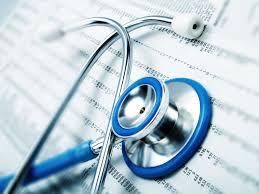 By Naila Huseynli
Azerbaijan has been implementing a pilot project on Compulsory Health Insurance (CHI), which currently covers Mingachevir, Yevlakh and Agdash regions of the Republic, since the end of 2016.
The process of full implementation of compulsory health insurance in Azerbaijan will be completed within five years, said Zaur Aliyev, Chairman of the Board of the State Agency for Mandatory Insurance during the business forum arranged by the Caspian European Club on August 29.
He said that this period will be considered a transitional period, and during this time the coverage of compulsory health insurance will be gradually expanded.
"As you know, it is a second year we have been implementing a pilot project, which this year was supplemented by Agdash. In the first year we paid more attention to the number of services and their accessibility for the population, this year the attention was paid more to quality. At the same time, we prepared a plan for a full transition of the entire country to compulsory health insurance. In July, we appointed a consultant who would be responsible for the successful transition period. A lot of work has been done and a special road map has already been prepared. We will try to make the transition process without problems," said Aliyev.
The director of the state agency mentioned that by the end of the year, work will begin with medical institutions to prepare them for the transition period. He also added that the transition period will differ from the pilot projects in that the expansion will depend not on geography, but on the provision of services.
"We want after five years any citizen of Azerbaijan regardless of their financial situation could apply to medical institutions, and receive the necessary services. To do this, it is necessary to carry out a large amount of work. This will happen step-by-step," stated Aliyev.
The director of State agency also spoke about the determination of the approximate amount of insurance premiums to receive services for the compulsory health insurance.
"This process was carried out mainly based on the results of the pilot project and has almost been completed. As a result of our calculations and taking into account the economic situation, we took the figure of 120 manat ($70.38) as the basis. That is, every citizen will have to pay 10 manat ($5.87) per month in order to obtain access to CHI services", he added.
According to him, a number of categories of citizens of the country, such as, children, pensioners, disabled people and low-income families will be exempt from payment of insurance premiums. Their expenses on compulsory health insurance will be paid by state. People will be able to pay insurance premiums in installments.
"The employed population, of course, will be able to partially pay insurance premiums. At the same time, we will also provide a certain possibility of partial payment of insurance premiums for the freely employed population", concluded Aliyev.
---
Follow us on Twitter @AzerNewsAz
Related News