Azerbaijan producing domestic medicine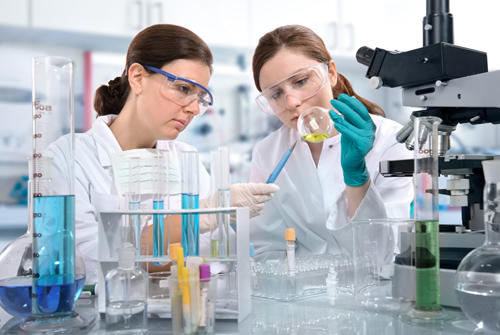 By Amina Nazarli
Azerbaijan, fully dependent on imported medicine, will start its own production of drugs. The country will manufacture medicine effective in neurological problems, liver diseases and stomatology.
With the financial support of the Science Development Fund, a modern pharmacy research laboratory has been established in the country. Some medicines are already being tested.
Head of the Laboratory Tahir Suleymanov said that Azerbaijan has up to 5,000 types of medicinal plants.

"Some 1,000 of them are used for ethnoscience, and only 127 are used to prepare solutions. Creating a laboratory will require the preparation of medicines from every beneficial plant species. The laboratory will operate in three directions neurological problems, liver diseases and stomatology. The drug called "Salfadent" is already being tested," he said.
After receiving the relevant certificates, the domestic drug is expected to be available in the near future.
Relevant work has been done in the pharmaceutical laboratory taking into account the availability of natural resources, qualified personnel and high technology.
Domestic production of medicine will cease dependence on imports, improve people's access to medicines, and increase control over their quality and reduce prices.
Today, the local market of medicines is heavily dependent on imports, while 57 percent of medicines registered in the country are produced in Europe, 26 percent in the CIS countries, including 12 percent made in Russia. The small proportion is produced in Asian countries.
In this regard, foreign companies have already interested in taking their place in the national market.
Russian and Iranian companies are now showing interest in the Azerbaijani drug market. Last year they signed agreements to organize the production of drugs in a special zone.
The joint pharmaceutical plant with Iran will also be built in Pirallahi. The enterprise is designed to manufacture dozens of essential drugs for the treatment of heart diseases, contagious diseases, non-communicable diseases, as well as various types of antibiotics and painkillers.
Polish businessmen also show interest in this sector in Azerbaijan, if to consider that the industry is rapidly developing in Poland for the last ten years.
Moreover, Egypt, Pakistan, Turkey, Belarus and some European countries seek to take advantage and enter the pharmaceutical sector of Azerbaijan.
Currently, three pharmaceutical plants are being constructed in the Pirallahi Industrial Park.
Meanwhile, the presence of a pharmaceutical plant in the country will allow using them as raw materials, the employment of the rural population will increase. Moreover, it will increase interest to grow medicinal plants in greenhouses, which will be an impetus for the development of agriculture. In general, this will contribute to the development of a number of spheres, employment of the population, and the protection of their health.
When competition arises, pharmaceutical companies importing medicines into the country will also be interested in supplying better and cheaper preparations of similar content.
--
Amina Nazarli is AzerNews' staff journalist, follow her on Twitter: @amina_nazarli
Follow us on Twitter @AzerNewsAz