24 June 2014 15:30 (UTC+04:00)
1 957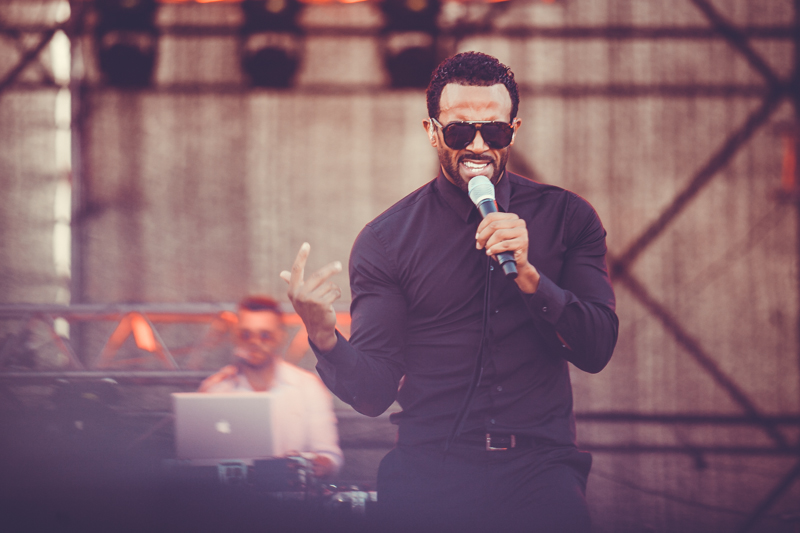 By Nigar Orujova
Famous British singer and songwriter Craig David gave a concert opening the beach season at the Baku shore of the Caspian Sea on June 21.
The concert at the Sea Breeze resort was shining with local and world known stars.
Craig David had visited Baku earlier but it was his first performance with a concert program in the country and the public appreciated it creating a holiday atmosphere.
A young but trending band Beatheaven that warmed up the public for the show opened the concert.
Then Craig David performed his hits and the public joined in singing Seven days, Walking away, Rise and Fall as well as other songs.
Addressing the audience, the star said, "I am very grateful to you for such a warm welcome. It's very important for me, thank you for your love. I appreciate it very much!"
Then, the popular singer of Baku, Emin, winner of the World Music Awards, took the stage.
It was an extra special welcome for Emin, who had recently won the World Music Award as Best Artist (Azerbaijan). He had dedicated it to his mentor, famous Azerbaijani singer Muslim Magomayev.
Like at his other concerts, Emin once again commemorated Muslim Magomayev by performing the song "Blue Eternity".
During the show, Emin presented tracks from his first Russian-language album "On the Edge". Moreover, the singer cheered his fans with the premiere of a new song "On a frequency", the song specially written for performance at the "New Wave" music contest.
The singer thanked everyone who came to the concert, and noted that this is his first concert attended by his little sons.
Later, Emin invited on stage Craig David, who praised Emin: "This person is representing your country all over the world: he was able to assert himself in the world chats became recognizable in many countries - and you can and should be proud of him!"
The concert ended with recording of "Azerbaijan" song by Muslim Magomayev and magnificent firework.
Emin said goodbye to his fan club until the next concert that will be held at the Green Theater in Baku on July 1
Related News