Union of Filmmakers starts show of Azerbaijani classical films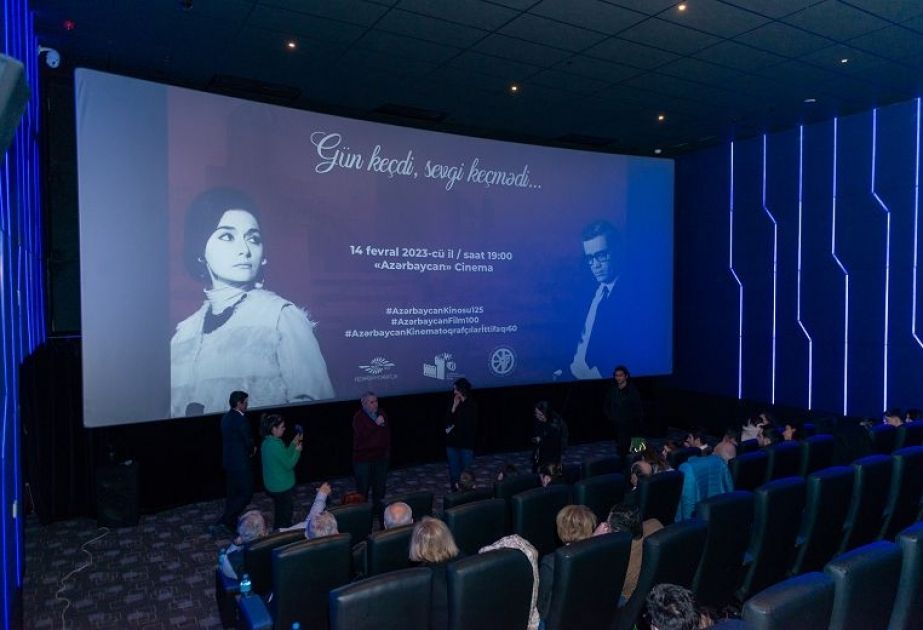 The Union of Filmmakers is going to present Azerbaijani classical films.
According to Azernews, the screening of the films is organized to coincide to mark the 125th anniversary of Azerbaijani cinematography.
The project is also timed to the 60th anniversary of the Union of Filmmakers and the centenary of the Azerbaijani Film Studio.
"The Day Passed" (1971) was the first film screened at Azerbaijan Film Studio within the initiative. The film is considered one of the best Azerbaijani films of the 1970s.
Speaking at the film screening, cinema critic Sevda Sultanova gave detailed information about the film.
"The Day Passed" is an adaptation of the novel "Georgian Surname" by Azerbaijani writer Anar Rzayev.
The writer published the novel in 1967 and later adapted it into a screenplay himself.
The film tells the story of two reconciled childhood friends as they reflect on their past, and also encapsulates the atmosphere and soul of Baku at the time. The title refers to the characters' inability to change their past and what has already happened. The film quickly gained widespread popularity in Azerbaijan.
The head teacher of the Azerbaijani State University of Culture and Art, art critic Nadir Badalov, shared his childhood memories, when he watched the film "The Day Passed" for the first time.
In his speech, Nadir Badalov noted that he watched this film when he was 14 years old at the Narimanov Cinema.
He stressed that more and more people are watching the film "The Day Passed".
Nadir Badalov outlined that the film is based on a sad love story, where the main characters say goodbye to their youth.
Next, Arif Babayev's brother, film director Vasif Babayev, was invited to the stage. He shared the story of how Arif Babayev became the film director.
He recalled that the issue of demolition of the Icherisheher (The Old City) was relevant at that time. This issue was covered in the film.
The film screening aroused great interest among the spectators.
---
Follow us on Twitter @AzerNewsAz