Baku residents launch new project with focus on reserves [PHOTO]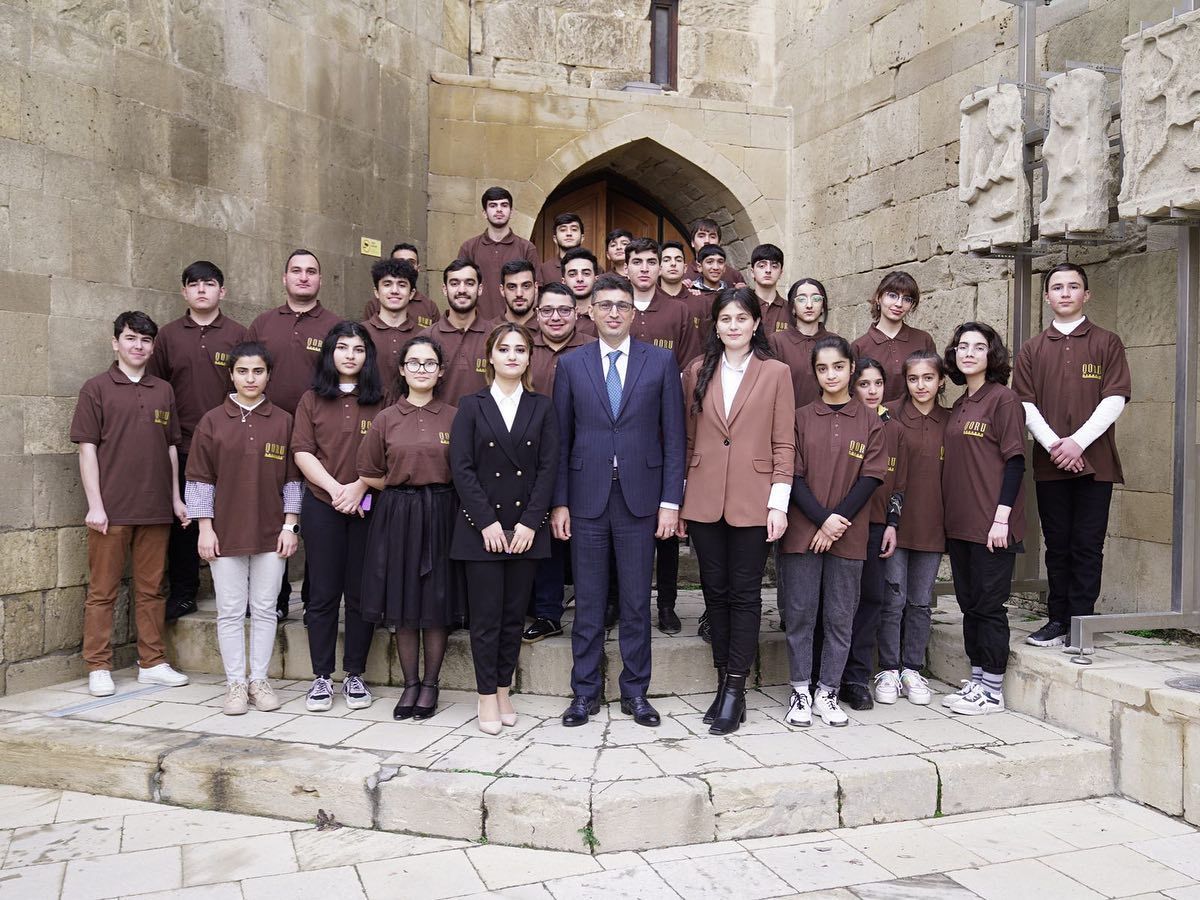 Young people in Baku have launched a new project with a focus on the protection of reserves, Azernews reports.
The project Qoru (Protect) unites Baku residents living in the territory of the Icharishahar and Gala State Reserves to preserve the country's historical monuments. The project invites the residents to participate in the activities of reserves.
The initiative also focuses on promoting volunteer activities, strengthening neighborhood traditions, and joint activities of stakeholders to protect the Icherisheher and Gala.
The Icherisheher State Historical and Architectural Reserve Board Chairman Shahin Seyidzada, MP Nigar Arpadarai, Deputy Executive Director of the Azerbaijani Youth Foundation Orxan Arabov, Vice-Rector of the Azerbaijani State University of Economics, member of the Icherisheher Council of Elders Saadat Gandilova attended the project presentation. The speakers wished young people further success.
With its majestic buildings and ruins, Icherisheher hides a centuries-old history.
Numerous unique monuments, including the Shirvanshahs Palace, mosques and minarets, the ruins of caravanserais and bathhouses make this place one of the most popular tourist attractions in the city.
Icharishahar (The Old City) became the first location in Azerbaijan to be classified as a World Heritage Site by UNESCO.
In 2000, the Old City of Baku, including the Palace of the Shirvanshahs and Maiden Tower, became the first location in Azerbaijan to be classified as a World Heritage Site by UNESCO.
Founded in 2008, Gala State Historical Ethnographic Reserve offers a rich collection of artifacts discovered during archaeological excavations.
People in love with historical journeys take great pleasure while visiting the Museum of Archaeology and Ethnography (open-air), the Museum of Antiques, and the Castle Museum (partly open-air), operating under the reserve.
The museum displays over 2,000 archaeological and architectural monuments, including ancient rock paintings, pottery, household items, jewelry, weapons, coins, and much more.
The 18th-century tandir and two underground passages (10th-15th centuries), old houses, portable tents made of animal skins, stone and straw houses with domes are of particular interest.
Ancient mounds, gravestones, dwellings, places of worship, and other monuments also ultimately grab the attention of curious visitors.
--
Follow us on Twitter @AzerNewsAz