9 September 2014 15:34 (UTC+04:00)
898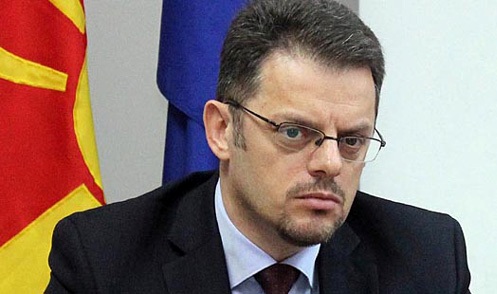 By Aynur Jafarova
Macedonia has expressed readiness to provide the most favorable conditions for Azerbaijani and Turkish investors to attract them to its market.
This remark was made by Macedonian Vice-Prime Minister and Finance Minister Zoran Stavreski at a meeting with the members of the Azerbaijan International Society of Turkish Industrialists and Businessmen (TUSIAB) in Baku on September 8.
He said Macedonia is one of the European countries with a steadily growing economy. The economic growth in the country since early 2014 stood at 3.9 percent. The construction sector and industry are the main forces pressing ahead Macedonia's economic development.
Stavreski pointed out the projects on construction of three motorways and a railway to Bulgaria among the major projects currently being implemented in his country.
"Foreign investments also play an important role in the country's economic development. Today, the companies of Azerbaijan and Turkey are making investments in the country's economy, and similar steps are being taken by the Macedonian companies," he noted.
He went on to add that Baku will host a business forum on September 9, which will focus on economic cooperation of the two countries.
Speaking about the benefits that are currently being offered to foreign investors in Macedonia, Stavreski said one of the privileges offered by his country include the tax and customs privileges.
"The corporate taxes in the country stand at 10 percent. If the companies invest again, this percentage will be set to zero. Income tax also stands at 10 percent. Moreover, these terms apply throughout the country," Stavreski stressed.
He also noted his country has a free economic zone, the members of which are also exempt from taxes. The taxes for investors will be set at zero in case if their products will also go for exports, aside from being delivered to the domestic market.
Currently, the investors have the opportunity to export their products to Europe, Asia, the U.S., as well as Turkey and Ukraine.
Macedonia has a free trade agreement with all countries of Europe, including Turkey and Ukraine. In this case, the exported products are not subject to customs duties.
Stavreski also spoke about the wide opportunities for cooperation in the tourism sector and said the existing mechanisms, related to customs and tax benefits, also apply to the investors in the tourism sector.
As part of the visit the Macedonian delegation visited the Sumgayit High Technologies Park.
Related News