ADB prepares toll road studies in Azerbaijan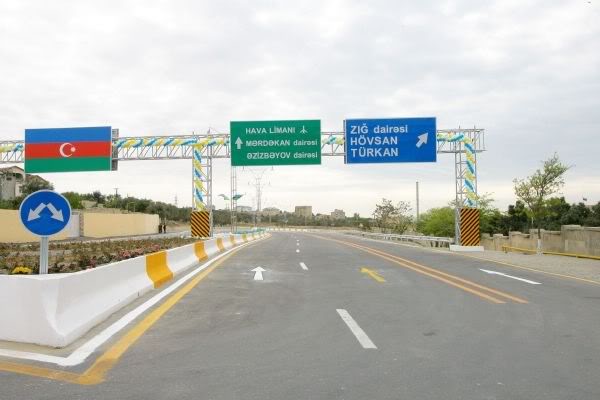 By Nigar Orujova
Asian Development Bank outspread a knowledge report on toll road study, conducted as a part of ADB loan to Azerbaijan government in transport sector, on September 25, the ADB Baku office reports.
According to the report, the necessity of conducting the study evolved from the fact that despite the state's investment of 4.6 billion manats in roads sub-sector in recent years, the process of road upgrade and subsequently the increasing traffic has warranted the road network development, operation and maintenance at an acceptable level requiring adequate fund allocations.
Major donors are looking for the possibilities to gain efficiency for provision of services through involving private sector; and to raise revenues directly or indirectly to feed the funds allocated for road maintenance.
"The toll road study was carried out to prioritize road sections suitable for toll implementation and attractiveness to private sector participation, and assess how Azerbaijan's existing regulatory and legal framework could better facilitate sustainable private sector participation in the road sector," the report says.
The document was circulated among international and national stakeholders.
The final report comprising feedbacks and inputs from stakeholders in transport sector and highlighting international experience on public-private partnership (PPP), evaluated toll and PPP options, prioritization of roads for PPP implementation, assessment of legal framework, and regulation, operational procedure for toll roads, risks appraisal and allocation, and recommendations for the implementation of PPP projects will be available with the government for future reference.
These studies are carried out in the frame of the first tranche of $200 million allocated by the ADB for reconstruction of the Masalli-Astara highway in late 2007 within multitranche project for road projects.
Currently, ADB has seven active projects in Azerbaijan. Its current portfolio hits $990 million. Around 46 percent of the portfolio falls to the transport sector.
According to the bank's updated business plan on operations in Azerbaijan for 2012-2014, the total amount of funding for the ADB approved projects in Azerbaijan in this period will hit $575 million.
Azerbaijan is a member of the ADB since 1999. The country's share in the bank's capital is 0.5 percent.