30 November 2018 17:44 (UTC+04:00)
2 322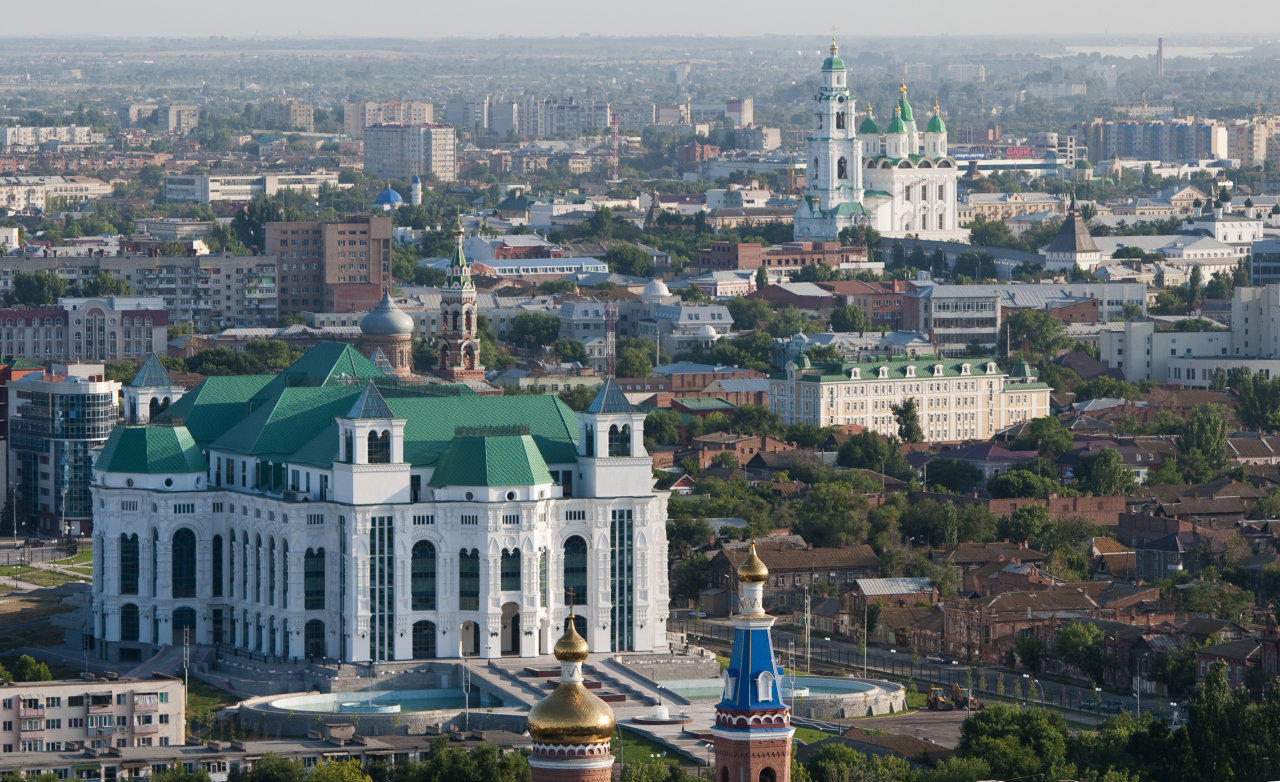 By Narmina Mammadova
The delegation from the Astrakhan region, headed by the acting governor, Sergei Morozov, arrived in Kazan with a working visit on November 29.
The Astrakhan region of Russia, where the Iranian trading house and Azerbaijani business center are already actively working, is ready to help promote products from Tatarstan to the markets of the Caspian states, reports TASS with reference to Sergei Morozov.
"We offer Tatarstan access to foreign markets through the Astrakhan region. Iran's trading house and the Azerbaijan business center are working in Astrakhan, and the Astrakhan business center is being built in Baku. Together with our Azerbaijani colleagues, we are planning to create a freight railway hub," Morozov said after signing an agreement on cooperation between the Astrakhan region and Tatarstan.
The acting governor drew attention to the fact that fabric, glass, automotive equipment, food come from the republic to the Astrakhan region. In turn, Astrakhan fish products, salt, gasoline, and diesel fuel are supplied to Tatarstan. The region is also ready to expand the range of these products at the expense of vegetables and watermelons. Another promising area for cooperation is the tourism industry.
"About 2.5 million Russian and foreign guests come to the region annually. The opening of air links between Astrakhan and Kazan will contribute to the growth of mutual tourist traffic," added Morozov.
As part of the trip, an agreement on trade and economic, scientific and technical, social and cultural cooperation between the regions was also signed.
The interregional relations of Tatarstan and the Astrakhan region were based on the previously signed cooperation agreement in 2006. Regions have not only common economic interests, but also cultural ties. Astrakhan hosted federal Sabantuis twice - in 2008 and 2017, monuments to the Tatar poets Musa Jalil and Gabdulla Tukay were installed here, a newspaper in the Tatar language was published. The trade turnover between the regions is about half a billion rubles.
Azerbaijan is one of the main economic partners of Russia among the CIS countries. The trade turnover between two countries amounted to $2.14 billion in 2017. Azerbaijan invested more than $1 billion in the Russian economy, and Russia invested about $4 billion in the economy of Azerbaijan. This kind of cooperation plays an important role in the development of Russian-Azerbaijani trade and economic relations and in the increase of the trade turnover.
At present, enterprises of more than 70 regions of Russia cooperate directly with Azerbaijan. Fifteen regions of Russia have relevant agreements with Azerbaijan on trade and economic, scientific, technical and cultural cooperation.
---
Follow us on Twitter @AzerNewsAz
Related News