21 April 2017 17:49 (UTC+04:00)
1 307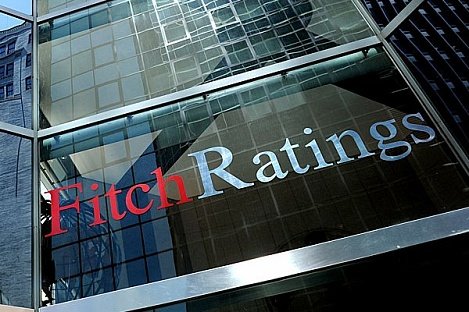 By Trend
Fitch has affirmed BP plc's Long-Term Issuer Default Rating (IDR) at 'A', with a Stable Outlook.
BP's free cash flow (FCF) will remain negative in 2017 under Fitch's $52.5 per barrel Brent assumption, said a report published on Fitch's website.
"We estimate BP's cash breakeven oil price at $60 per barrel in 2017, in line with the company's guidance, and higher than that of other companies (Shell - around $55 per barrel, Total - around $50 per barrel). However, in 2018 the breakeven price should fall to around $55 per barrel," said the report.
Fitch assumes that BP's production, excluding equity affiliates, will increase by around 3 percent per annum in 2017-2021, with most production coming from gas projects.
Fitch analysts recalled that in 2016, natural gas accounted for 47 percent of BP's hydrocarbon production, excluding equity affiliates, and the company is aiming to increase this proportion.
"BP assesses that around 75 percent of its planned project launches by 2021 are gas projects, including Shah Deniz 2 in Azerbaijan, Khazzan in Oman and the West Nile Delta project in Egypt. This strategy is positive for BP's business profile, as we believe the role of gas in the global energy mix will increase over time, while there is less certainty with regards to the global demand for oil in the very long term," said the report.
BP is a global energy company with wide reach across the world's energy system. It has operations in Europe, North and South America, Australasia, Asia and Africa.
BP is the largest foreign investor in Azerbaijan's oil and gas sector and the operator of the Azeri-Chirag-Gunashli offshore oil and gas block, as well as the Shah Deniz gas and condensate field.
BP is also a participant of such pipeline projects as the Baku-Tbilisi-Ceyhan and South Caucasus Pipeline.
--

Follow us on Twitter @AzerNewsAz
Category News