Development of maritime transportation in focus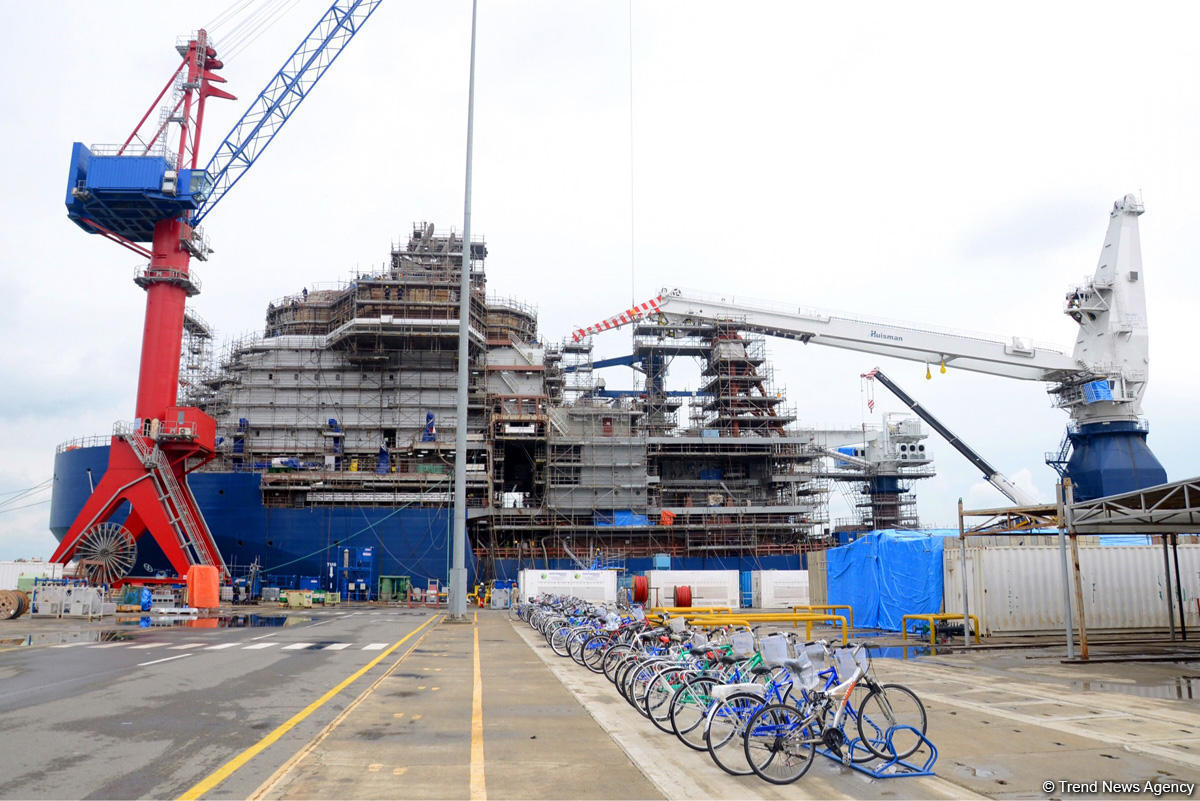 By Nigar Abbasova
The development of the maritime transportation was among key topics of discussions in a conference dedicated to the results of the State Program on Socio-Economic Development of the Regions of Azerbaijan in 2014-2018 held in Baku on January 30.
The state has been highly prioritizing the development of the shipping industry and improvement of the maritime infrastructure in recent years.
President Ilham Aliyev, in his closing speech at the conference, stated that Azerbaijan has a capacity to provide neighboring countries with modern ships.
"Within a short period of time, we fully implemented all our objectives and tasks and currently we possess necessary infrastructure. Besides, we renew our fleet by means of Baku Shipyard, which was constructed several years ago," he said.
Main activity of the Baku Shipyard consists of the construction of a variety of vessels ranging from offshore support vessels, general cargo vessels, tug boats, crane vessels, specialized vessels and passengers vessels to tankers. The yard also undertakes ship repair and conversion of such vessels.
The government earlier prepared a State Program on Development of Shipping for 2016-2020, which envisages renewal of fleet, expansion of activities outside the Caspian Sea, increase of the volume of freight transportation through the country, modernization of shipbuilding and maintenance yards.
Besides, the measures are planned to turn Azerbaijan Caspian Shipping into an authoritative navigable company, which will implement competitive transportation that meet all international standards. Also, the program stipulates opening foreign representations of the company in 2016-2020, construction of new vessels for the implementation of operations outside the Caspian.
The head of state also hailed the construction of the Baku International Sea Trade Port in Alat settlement.
"This year, it is planned to complete the first stage of the project. The state investment program provides for sufficient financial sources to implement it. We move on with the implementation of other transport projects," he said.
The Baku International Sea Trade Port in Azerbaijan's Alat settlement is expected to become one of the leading trade and logistics hubs of Eurasia. The implementation of all 3 phases of construction is projected to increase the capacity up to 7,660 tons on a daily basis.
The first stage of construction of the Port is projected to be completed until late 2017. Till that period the Baku Port is expected to increase its capacity handling some 10-11 million tons of freight and 50,000 TEUs per year. The second stage will provide for the handling of 17 million tons of freight and 150,000 of containers, while the implementation of the final stage is projected to increase the capacity up to 25 million tons of freight and 1 million of containers.
The volume of freight transportation via the Port increased in 2016 by 47 percent as compared to the index of 2015. The figure stood at 4.5 million tons, while transit transportation accounted for some 87 percent of the total volume.
--
Nigar Abbasova is AzerNews' staff journalist, follow her on Twitter: @nigyar_abbasova
Follow us on Twitter @AzerNewsAz