25 October 2016 09:58 (UTC+04:00)
3 493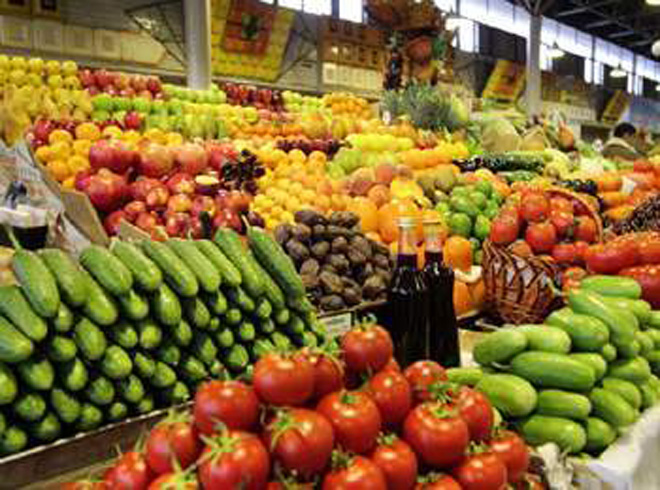 By Nigar Abbasova
The government of Azerbaijan, which is aimed to diversify economy of the country, is implementing integrated measures envisaged in the large-scale economic reforms that are underway.
The emphasis that the country places in favor of export-led growth strategy is expected to improve business environment, protect domestic market, develop entrepreneurship, and attract investments.
The measures, which have already been implemented with a view to switch to a new economic policy focused on the development of non-oil sector, include cutting the number of necessary licenses from 59 to 37, introducing moratorium on business inspection, facilitating customs procedures, issuing investment incentives document, establishing FTZ, creating industrial parks and districts, and allocating soft loans to entrepreneurs.
Moreover, support measures to be implemented for promoting 'Made in Azerbaijan' brand on foreign markets, certain mechanisms set up to support the export of local output are also among key steps taken in this direction.
Director of the department on foreign trade policy and work with World Trade Organization at Economy Ministry Bakhtiyar Alishov told Trend that the system may be assessed as revolutionary, because it may increase competitiveness of the local production in foreign markets, adding that the measures are expected to increase the share of non-oil production in the total volume of exports.
Alishov said that the promotion system will be applied only in reference to goods produced in Azerbaijan, while the list of non-oil products that are eligible for benefiting from export promotion mechanism, as well as the procedure of issuing incentives for those engaged in the export of non-oil production and coefficient applied in this regard were approved by the Cabinet of Ministers. Moreover, the system is inapplicable in reference to imported or re-exported production, goods produced in FTZ, goods imported for transit purposes. In addition, customs brokers may not benefit from the mechanism.
Some 20 types of non-oil production will benefit from the system, while the export of agricultural products is expected to be a locomotive for exports.
Export promotion will focus only on potential industries for developing and competing with foreign countries. Alishov clarified that the choice of the goods is determined by the fact that they have a good export potential for entering traditional and new markets. He added that the list of goods may be expanded in the future. He said that wine and other alcoholic beverages are considered to be priority goods for export, mentioning that the quality of wines produced in Azerbaijan is very high. Moreover, non-alcoholic beverages and agricultural production are also among priorities.
Alishov also mentioned the need for analysis of external markets, promotion of local production in foreign markets, defining products that enjoy high demand, and advertising campaigns. He added the number of trade partners of Azerbaijan increased by 20 percent, while the number of exported products increased by 13 percent in January-August 2016, as compared to the same period of 2015.
Meanwhile, the country launched e-portal of goods and services produced in the country. Export.az portal is considered to be a tool for strengthening of export potential, expansion of relations with foreign partners, and entering foreign markets.
The portal contains all necessary information about domestically produced goods and their manufacturers, including legal address, contact, production opportunities, and partners. The portal is now available in the Azerbaijani and English languages, the Russian version will also be launched soon.
--
Nigar Abbasova is AzerNews' staff journalist, follow her on Twitter: @nigyar_abbasova
Follow us on Twitter @AzerNewsAz
Related News