Olympic and world champions line up for Baku 2015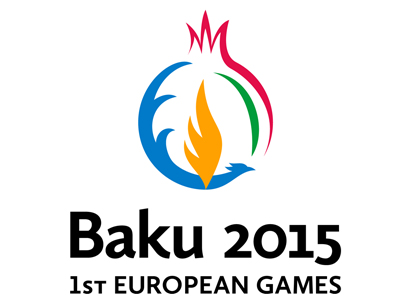 One hundred and fifty Olympic medal winners, of whom 59 are Olympic gold medallists, will compete at the Baku 2015 European Games, confirming the strong appeal of the inaugural event for athletes as they seek to become the first ever European Games champion in their sport.
As well as Olympic medal winners, almost 200 of the 6,000 athletes competing at Baku 2015 – which runs from 12 June to 28 June – can call themselves a world champion, making the quest for gold in Baku highly competitive.
In 12 of the 20 sports at Baku 2015 there will be an added incentive for athletes, as qualifying routes to the Rio 2016 Olympic Games are available, with three sports – Table Tennis, Triathlon and Shooting – offering direct qualification to next summer's Olympic Games for gold medal winners. This has attracted a world-class field in Table Tennis in particular, with three of the world's top 10 players competing.
The Baku 2015 sport programme also allows space for up-and-coming sports such as Karate, Beach Soccer, Sambo and 3x3 Basketball. In Beach Soccer, four of the world's five best teams will be competing for European Games gold, including world champions Russia; and in 3x3 Basketball, World Championship silver medallists Serbia are among the favourites to take gold.
Offering exposure to non-Olympic sports is part of the European Olympic Committees' central vision for the European Games to be an innovative new addition to world sport – distinct from the Olympic Games and other continental multi-sport Games such as the Asian Games or the Pan American Games.
Simon Clegg, Chief Operating Officer of Baku 2015, said: "Having such high-calibre athletes at Baku 2015 reflects the importance of this new event to the European sporting calendar. Athletes, NOCs and European and international sports federations are looking at Baku 2015 as a great new opportunity for success and exposure within the European market, and as a stepping stone towards Rio 2016.
"Baku 2015 provides athletes with the opportunity of writing their names in history by competing to become the first ever European Games champion in their respective sports."
Jade Jones, a Taekwondo gold medallist at London 2012 and a Baku 2015 Athlete Ambassador, added: "Baku 2015 is a really important event in my competition calendar this year. I'm gearing up for Rio 2016 where I'm desperate to defend my Olympic title, so facing Europe's best in Baku will be a great test of where I am and where my European rivals are.
"Team GB have a big team going out there so it's going to be a lot of fun, but above all I'm going there to win."
Street Athletics is also a feature of Baku 2015, and has attracted high-profile competitors including German pole vaulter Raphael Holzdeppe, who won gold at the World Championships in Moscow in 2013, and Ukrainian high jumper Bohdan Bondarenko, who also became world champion in Moscow.
Baku 2015 is the first ever European Games, an exciting and innovative multi-sport event for the continent which will take place from 12 – 28 June 2015.
There will be a total of 20 sports at Baku 2015: 16 Olympic sports and four non-Olympic sports. Almost 6,000 athletes from across Europe will be representing their nations over 17 days of competition.
Twelve of the sports will offer qualification opportunities for the Rio 2016 Olympic Games. Those sports include Archery, Athletics, Boxing, Cycling, Judo, Shooting, Swimming, Table Tennis, Taekwondo, Triathlon, Volleyball and Wrestling.
Baku was awarded the Games by the European Olympic Committees (EOC) in December 2012. The Baku European Games Operations Committee (BEGOC) will organise and run the Games in cooperation with the EOC.
Tickets for Baku 2015 can be purchased directly from sales outlets, or bought online at www.baku2015.com/tickets. Online purchase confirmation receipts can then be exchanged at any of the city ticket outlets at the following locations: Park Bulvar, 28 Mall, Metro Park, the Heydar Aliyev Palace on Bulbul Avenue, Azerbaijan Cinema on A. Alizadeh Street, Nizami Street at the corner with Bulbul Avenue, Freedom Square, Tofiq Bahramov Stadium and ASAN Service Yasamal on Abbas Mirza Sharifzadeh Street, as well as at the Neftchilar, Ehmedli and Fountain Square McDonald's restaurants.
---
Follow us on Twitter @AzerNewsAz