Iran's cheap energy challenges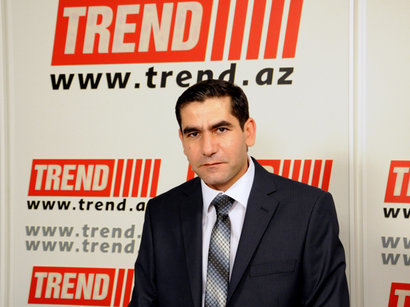 By Dalga Khatinoglu
Head of Persian News Service of Trend Agency
Iranian government raised the price of some oil productions and gas production rapidly during the last three days.
The price of kerosene rose by 44.3 percent, fuel oil by 20 percent, liquefied petroleum gas (LPG) by 210 percent on April 2, while the price of gas increased by 20 percent three days before.
The steep increase in prices for energy products happened while the Iranian government had announced repeatedly that the rise of energy prices would be slow to prevent economic shocks, inflation growth and unbearable pressure on customers. The inflation rate in Iran is 32.1 percent.
The budget law for the new Iranian year, started on March 21, allows the government to increase revenues by raising last year's energy prices from 388 trillion rials ($14.9 billion based on official USD rate) to $18.82 billion this year.
Iran's refineries process above 650 million barrels of oil annually and roughly all of the produced fuels are consumed inside the country, while Iranians burn 160 billion cubic meters of gas. Then Iran's oil and gas consumption value is about $120 billion oil and gas a year.
The Iranian government started implementation of the subsidy reform plan in late 2010, aimed to increase energy prices step-by-step. The government deposits about $3 billion in cash monthly into citizens bank accounts to compensate for rise in prices.
Devaluation problem
The major problem in realizing the energy carriers prices since 2011 has been the huge devaluation that happen in the country. Iran's national currency's value has dropped more than two times compared to the American dollar since 2010 due to international sanctions imposed on Iran and mismanagement in the economic sphere.
The Iranian government also didn't increase the oil production prices during the last Iranian calendar year, in spite of a predicted increase in the budget law, which led to a deficit above 3.1 billion (based on current official USD rate).
On the other hand, the huge deference between fuel prices inside and outside the country, as well as deep devaluation caused acceleration of fuels smuggled abroad. It's estimated that about 8 million liters of gasoline and gas-oil is being smuggled abroad daily.
Consumption growth
The low prices also have led to an increasing consumption level by energy carriers. For instance, Mostafa Kashkouli, the head of National Iranian Oil Refining and Distribution Company (NIORDC) announced in March that during the last Iranian calendar year, about 92 billion liters of gasoline, oil-gas, kerosene and fuel oil had been consumed in Iran, of which 27 billion liters were burnt in the power plants, 4.3 billion liters more than the previous year.
According to the NIORDC's annual report, Iran's gasoline, oil-gas, kerosene and fuel oil usage volume was about 82 billion liters from March 2012- March 2013.
Kashkouli said that the country's gasoline consumption reached to 24.5 billion liters during the last year, 1.8 billion liters more than the previous year, while the oil-gas consumption increased to 38 billion liters, indicating a 3.8 billion liter increase.
Iran's daily LPG consumption is about 6,000 tons, and shares about 1 percent of the country's energy basket that consists of gas, gasoline, oil-gas, kerosene, fuel oil and airplane fuel but excludes electricity.
The energy carriers prices based on official USD rates in each year
Energy carriers

2010

Each $: 10,500 rials

2012

Each $: 12,260 rials

After April 2014

Each $: 25,500 rials

A cm of Gas for housing sector

$ 0.0095 (100 rials)

$ 0.057 (700 rials)

$ 0.039 (1000 rials)

A liter gasoline (non- Quota)

$ 0.095 (1000 rials)

$ 0.57 (7000 rials)

*

A kg of LPG for housing sector

$ 0.0285 (300 rials)

$ 0.081 (1000 rials)

0.082 (2100 rials)

A liter of Oil-gas (non-quota)

$ 0.015 (160 rials)

$ 0.285 liter (3500 rials)

**

A liter of Kerosene for housing sector

$ 0.019 (200 rials)

$ 0.081 (1000 rials)

$0.059 per liter (1500 rials)

A liter of Fuel oil for housing sector

$ 0.011 (120 rials)

$ 0.163 (2000 rials)

$0.1 (2500 rials)

A cm of CNG

$ 0.038 (400 rials)

$ 0.244 (3000 rials)

-
* Earlier Iranian lawmaker Ali Mohammad Ahmadi said that the gasoline price would be increased to 10,000 rials per a liter (44 cent), indicates about 30 percent increase.
** The new prices for CNG and oil-gas haven't been announced yet.