Iran proposes another 3+3 meeting: Here's why it won't happen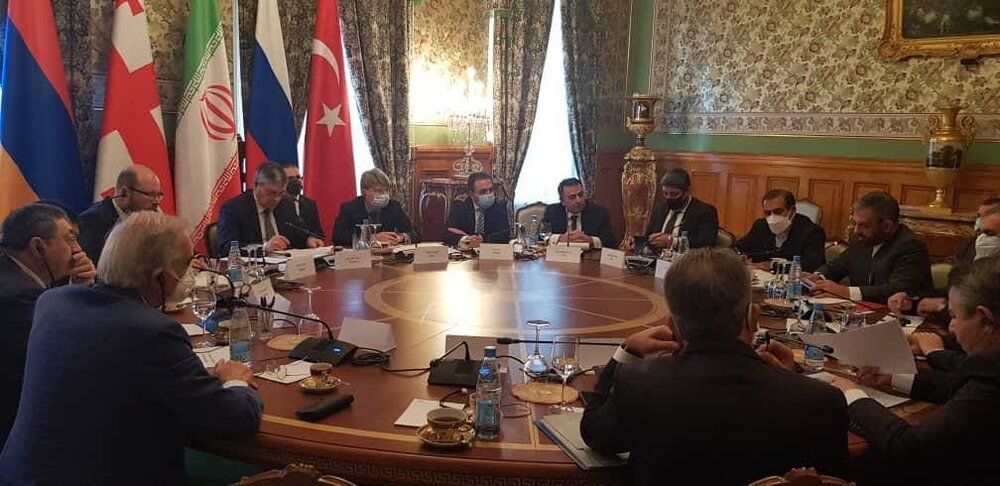 Monday saw a meeting between Russian Deputy Foreign Minister Alexander Grushko with Iranian Foreign Minister Hossein Amir Abdollahian in Tehran, during which the latter expressed Tehran's readiness to host a meeting of the foreign ministers of Russia, Iran, Turkiye versus Azerbaijan, Armenia, Georgia, under the "3 + 3" format.
Such a meeting under the format seems in the realm of fantasy, considering that both Iran itself and Georgia have previously declined the possibility of such a meeting. Georgia is opposed to any dialogue that includes Russia after its occupation of Abkhazia and South Ossetia and considering Russia's invasion of Ukraine nearing a one-year anniversary, such a meeting couldn't be further away.
Back in December 2021, Moscow hosted the first meeting of the 3+3 Consultative Regional Platform under the co-chairmanship of Russia's Andrey Rudenko, Azerbaijani Deputy Foreign Minister Xalaf Xalafov, Armenia's Vahe Gevorgyan, Turkiye's Sedat Onal, as well as Director General of the Iranian Foreign Ministry Alireza Haghighian. Even back then representatives of Georgia, who were also invited, refused from participating in the meeting, emphasizing that they will not partake in any regional platform together with Russia.
In the meantime, amid the havoc wrecked between Azerbaijan and Iran, Baku is unlikely to support this format as well. As Azerbaijani President Ilham Aliyev said while in Munich, after the backwash left of Iran's terror attack on the Azerbaijani embassy, the talks of the normalization of the relations between the two countries can only start after the perpetrators of the crime are brought to justice. The president also emphasized that the attack was preplanned and that everything leads to believe that the Iranian government stood behind it. Taking in mind this brutal attack on a diplomatic mission that completely disregards international laws, combined with the general anti-Azerbaijani agenda prevailing in Iran today, the talks of normalization take a further seat.
Without such a key player in the region as Azerbaijan, the meeting will not take place unless the neighboring states are ready to mold the format into a different direction considering Baku's conditions. In this case, Azerbaijan would have the right to demand moral and financial compensation from Iran in lieu of the recent provocations.
In any case, for the two countries to move past this, Iran has to take full responsibility for the terror attack, conduct a transparent investigation of the case and bring those responsible to justice.
--
Sabina Mammadli is AzerNews' staff journalist, follow her on Twitter: @SabinaMmdl
Follow us on Twitter @AzerNewsAz