20 May 2016 12:42 (UTC+04:00)
1 865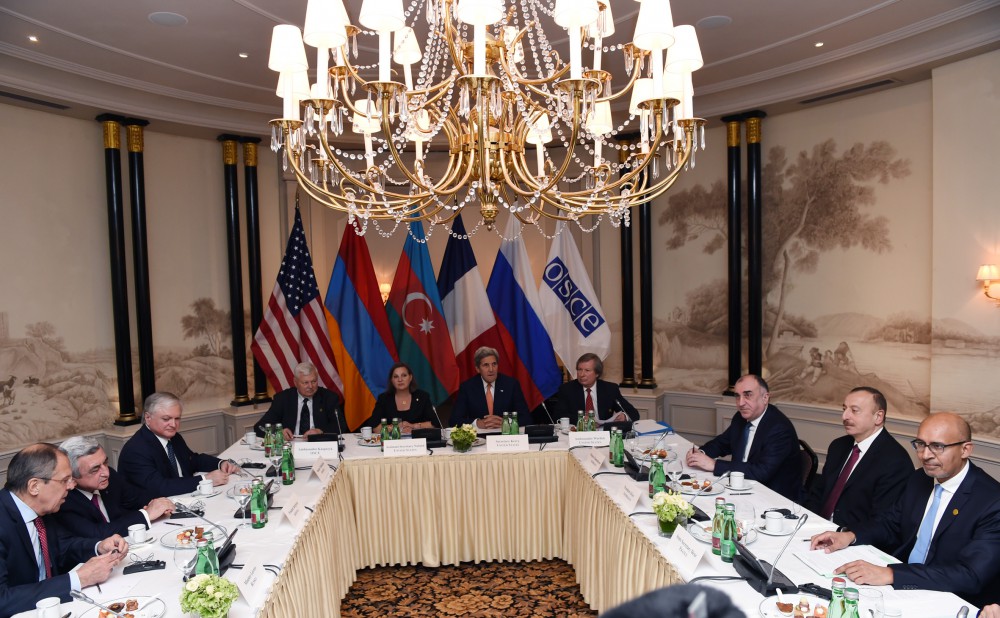 By Rashid Shirinov

Vienna meeting can be regarded as a possible beginning for serious contribution to the peaceful settlement of the conflict, Bahar Muradova, Deputy Speaker of Milli Majlis (Parliament) told Trend.
She said that the meeting was quite expected on the background of the April provocation of Armenian army in the frontline areas and the conflict should be solved as soon as possible.
"The Vienna meeting is very important. As for discussions and agreements reached at the meeting, I believe that the Azerbaijani president took the right step, taking into account the current situation and perspectives," she said.
Muradova mentioned the necessity of preserving ceasefire so that to ensure the appropriate environment for the next meeting of the presidents in June. She noted that the Armenian side constantly violates the ceasefire and they did that during the meeting too.
"If the OSCE Minsk Group co-chairs say that the meeting achieved a result reflecting certain agreements, and express opinions on a positive future, it is necessary to exert pressure on Armenia to create the required environment. In the absence of such environment it will be difficult to speak about any positive result. Therefore, it is difficult to say how the process will go and whether Armenia will keep its promise," Muradova noted.
She concluded that if the co-chairs want to solve the problem, they must not only control the observance of the ceasefire, but also contribute to the solution of the conflict.
A meeting between the presidents of Ilham Aliyev, Azerbaijan, and Serzh Sargsyan, Armenia, was held in Vienna on May 16. U.S. Secretary of state John Kerry, Russian Foreign Minister Sergei Lavrov, the French Secretary of state for Europe Harlem Desir, the co-chairs of the OSCE Minsk group and the special representative of the OSCE Chairman Andrzej Kasprzyk also participated at the meeting.
The presidents reiterated their commitment to the ceasefire and the peaceful settlement of the conflict and agreed to finalize the OSCE investigative mechanism in the shortest possible time.
Azerbaijan and Armenia for over two decades have been locked in conflict, which emerged over Armenian territorial claims. Since the 1990s war, Armenian armed forces have occupied over 20 percent of Azerbaijan's internationally recognized territory, including Nagorno-Karabakh and seven adjacent regions. The UN Security Council has adopted four resolutions on Armenian withdrawal, but they have not been enforced to this day.
---
Follow us on Twitter @AzerNewsAz
Related News