2 March 2017 17:34 (UTC+04:00)
5 027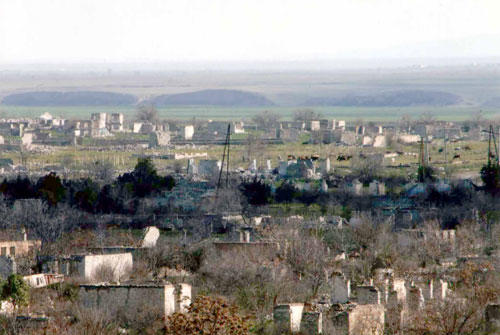 By Rashid Shirinov
While Azerbaijan with the support of the world community does its utmost to find an early and effective solution to the Armenia-Azerbaijan Nagorno-Karabakh conflict, the Armenian side is working in the opposite direction.
It's been a week since the most fierce clash of the recent days between the Armenian and Azerbaijani troops. On the night of February 24-25, the Armenian army attempted to infiltrate through the Azerbaijani positions along the line of contact and seize favorable positions on the Khojavand-Fuzuli part of the frontline. However, the attacker failed because the Azerbaijani army reflected the Armenian onslaught and pushed the enemy back in a heavy battle.
Now, the Armenian armed forces, being unhappy with their failure, continue to commit provocations and unsuccessful attempts of sabotage towards the Azerbaijani troops every day. This, of course, undermines the peace process directed at finding the steady solution to the Nagorno-Karabakh conflict through negotiations but not through military action.
The Armenian media, meanwhile, is producing fake news, urging that the provocations are allegedly being committed by the Azerbaijani Armed Forces. The Armenian authorities often address this method in order to divert attention of people from the domestic problems.
In this context, it is worth noting that Armenian President Serzh Sargsyan convened the Security Council on February 9. Apparently, the main topics of the meeting included the issue of the rally and march staged in Yerevan every year by Armenian activists as a tribute to the victims of March 1, 2008.
Back then, protest actions of the opposition, dissatisfied with the results of presidential elections won by Serzh Sargsyan, resulted in clashes of protesters with the police. As a result, 10 people were killed on March 1 and more than 200 were wounded.
Such rallies and other kinds of discontent in the Armenian society always cause anxiety of the government. That pushes the Armenian authorities do their utmost to focus the attention of their citizens on something else. Obviously, aggravating the situation on the frontline with Azerbaijani troops seems the best solution for the Armenian government in such cases.
The Armenian government has to realize that the issue of the Nagorno-Karabakh conflict cannot be settled through a new full-scale war. The Armenian provocations and attempts to sabotage lead only to new victims from both sides of the frontline.
Now the major task should be urging the Armenian government to come to the negotiating table. Increasing attacks and tension by Armenia on frontline remains dangerous, remembering bomb able to blow up at any moment bringing a fresh wave of war.
Related News