28 January 2015 14:10 (UTC+04:00)
1 207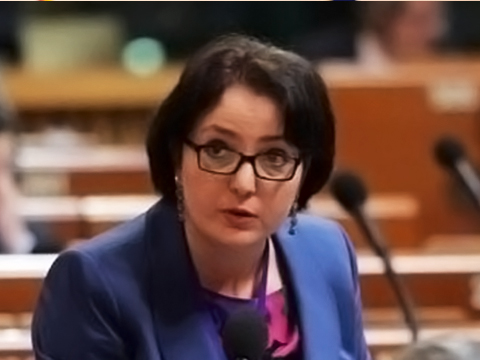 By Mushvig Mehdiyev
Georgian official has called on the international community to do its best to stop the Russian aggression in an emotional plea at a PACE meeting on January 27.
Participants of the meeting discussed in detail the ongoing crisis in eastern Ukraine, accusing Moscow of destabilizing the situation and supporting the separatist regimes.
Tinatin Khidasheli, a Member of Georgian Parliament, referred to Russia's occupational policy and Georgia's two regions under Russian occupation in her speech.
"As the Council of Europe member-state has started a war with Ukraine in current difficult situation of Europe, all our prayers and efforts should be with the victims of war, those who suffer the most from the Russian aggression and military expansion," she said.
Khidasheli noted that Europe and the whole democratic world need to do everything to stop the ongoing Russian aggression, its military expansion and continuous occupation of foreign territories.
Meanwhile, PACE is planning to vote for continuation of sanctions against Russia, on January 28.
Russia was deprived of its right to vote in the Council of Europe in April, 2014, following its actions, which led to the annexation of Ukraine's Crimea region. The Georgian delegation is also backing the severe sanctions.
The relations between Georgia and Russia have pushed all limits when Georgian troops launched military operations to retake the breakaway Abkhazia and South Ossetia regions on August 8, 2008. Russian armed forces entered the regions to stop the military attacks by Georgian troops. After four days of tense fighting, Georgian forces were expelled from South Ossetia and Abkhazia. Russia carried out massive air strikes on the military and logistical targets inside Georgia, particularly in Gori city.
Both sides agreed to a ceasefire on August 12. Tbilisi has immediately cut all diplomatic ties with Russia just a while after the bloody skirmish. Russia signed a partnership treaty with Abkhazia and South Ossetia, which has again soured the newly relenting political relations with Georgia.
- - -
Follow Mushvig Mehdiyev on Twitter: @Mushviggo
Follow us on Twitter: @AzerNews
Related News