Uzbekistan, Kazakhstan agree to expand finished products supply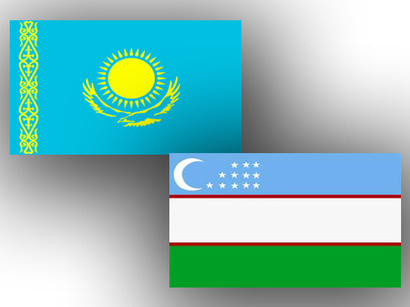 By Aynur Jafarova
Uzbekistan and Kazakhstan have agreed to expand mutual supplies of finished products in the first quarter of 2015.
The agreement was made at the recent meeting of the Uzbek-Kazakh intergovernmental commission on bilateral cooperation. The meeting was held mainly to discuss the expansion of bilateral trade-economic cooperation.
During the meeting, the sides discussed different aspects of the Kazakh-Uzbek cooperation in water-energy sector, agro-industrial complex, industrial and gas sectors.
The participants of the meeting said the two countries should intensify their cooperation in the related areas. In particular, Uzbekistan can create favorable conditions to purchase the goods of famous brands, produced in the country.
The meeting was attended by Kazakh First Deputy Prime Minister Bakytzhan Sagintayev and Uzbek First Deputy Prime Minister and Finance Minister Rustam Azimov.
Kazakhstan is among the top three trade partners of Uzbekistan with a share of 14.4 percent of a total volume of the foreign trade turnover of the country.
The trade turnover between the two countries increased by 18 percent in 2013 reaching $3.244 billion. In the first 10 months of this year, the trade turnover between them increased by 25 percent reaching $3.1 billion.
Uzbekistan mainly exports natural gas, foodstuffs and chemical products to Kazakhstan and imports ferrous and non-ferrous metals and chemical products from the country.
There are 180 enterprises with Kazakh capital in Uzbekistan, including 152 joint ventures and 28 companies.
The offices of four Kazakh firms and companies have been accredited at the Uzbek Ministry of Foreign Economic Relations, Investments and Trade.