15 September 2014 17:59 (UTC+04:00)
1 209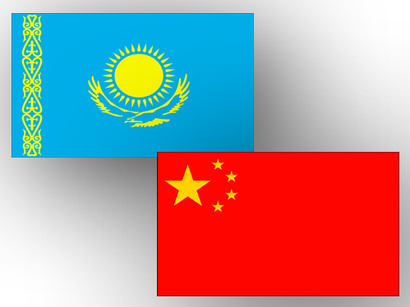 By Aynur Jafarova
Kazakhstan and China have discussed the key areas of cooperation in the trade, economic, investment, fuel and energy, transit, transport, cultural and humanitarian fields.
The discussions were held at a meeting of Kazakh President Nursultan Nazarbayev and his Chinese counterpart Xi Jinping on the sidelines of the Shanghai Cooperation Organization (SCO) summit held in Dushanbe.

The sides also discussed cooperation between the two countries in international and regional organizations, and exchanged views on the topical issues on the international agenda.

The Kazakh president praised the level of cooperation between the two countries.

"Our countries intensely cooperate in the fuel and energy sector. Today, 20 percent of Kazakh oil is produced by Chinese companies. Turkmenistan-Uzbekistan-Kazakhstan-China gas pipeline also operates successfully," Nazarbayev noted.

The Chinese president, for his part, said his country is ready to make every effort to ensure the continuous cooperation between the two countries.

The Chinese - Kazakh relations have enjoyed rapid development since the establishment of diplomatic relations. China is the largest trading partner of Kazakhstan and Kazakhstan is China's second largest trading partner in the CIS region after Russia.
The trade turnover between the two countries reached $22.5 billion in 2013, and this figure is 4 percent more compared to 2013.
Exports from Kazakhstan increased by 0.7 percent and amounted to $14.3 billion.
Related News