Russia sees no prospects for further extension of grain deal — MFA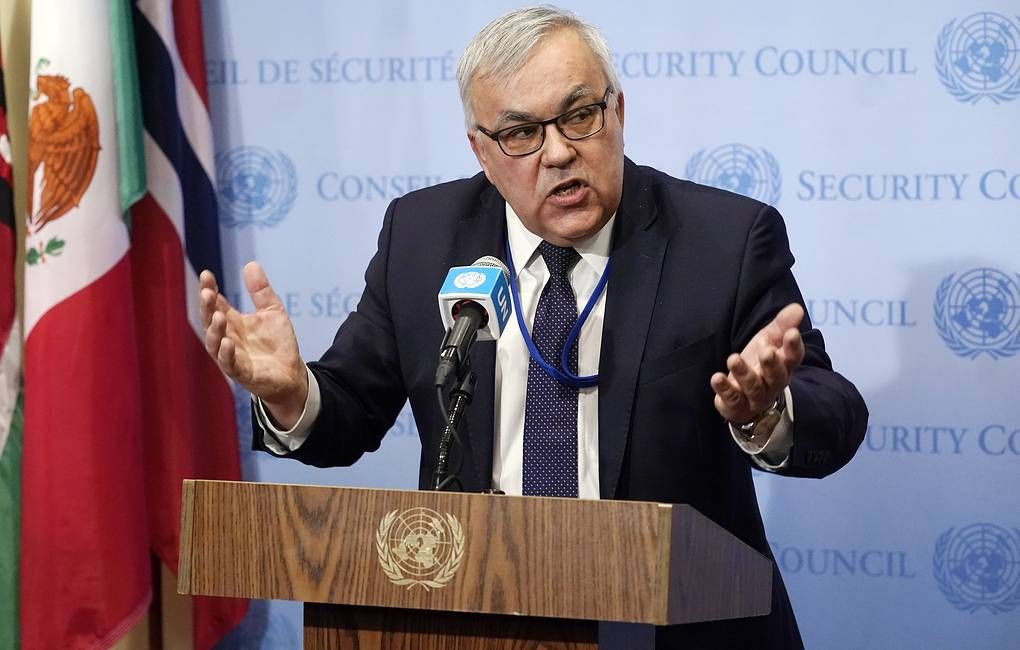 Russia sees no prospects for extending the grain deal again, but consultations with UN representatives on existing agreements continue, Deputy Foreign Minister Sergey Vershinin told reporters on Monday, Azernews reports, citing TASS.
When asked by TASS about the chances of extending the grain deal he replied:
"We do not see them, but we continue, of course, consultations with UN representatives on both parts of those package agreements that, as you know, were signed in July last year."
The diplomat stressed that Ukraine has been putting forward various conditions for the implementation of the grain deal, which has already brought the situation to a standstill.
"We have said several times that ammonia is included in the agreements that were signed in Istanbul. This implies that it should be exported and sold as a mutually beneficial commercial transaction. Unfortunately, putting forward various kinds of requirements, as Kiev does, is very bad, and has already brought the situation to a standstill," the deputy foreign minister said.
Vershinin also recalled that the Russian side proceeds from the fact that "the concluded and existing agreements must be implemented in full."
"This means - without distortions in one direction or the other," he stressed.
The senior diplomat also announced that the Joint Coordination Center (JCC) in Istanbul has resumed ship inspections under the grain deal.
"As far as we know, the Joint Coordination Center in Istanbul is working to overcome all the problems that arise, based on the procedural rules that were unanimously approved last year. It is assumed that there will be a consensus solution to emerging problems. Now these inspections are being resumed," he said.
About grain deal
On July 22, 2022, a package of documents on the supply of food and fertilizers to the international market was signed in Istanbul. Initially, the agreements were concluded for 120 days, in November of last year they were extended for the same period.
On March 18, 2023, Russia announced a 60-day extension of the deal, warning that this would be enough time to evaluate the implementation of the memorandum signed with the UN.
Following the results of the talks between the delegations of Russia, Turkey, Ukraine and the UN held in Istanbul on May 10-11, Vershinin reported that the grain deal would be terminated if Moscow did not receive guarantees by May 18 that its requirements regarding the export of agricultural products and fertilizers would be met.
On May 17, Turkish President Recep Tayyip Erdogan said that the grain deal had been extended for two months starting May 18.
The Russian Foreign Ministry previously emphasized that the part of the agreement that concerns obligations to Moscow is not being fulfilled. Russia, in particular, insisted its ships be given renewed access to foreign ports, normalizing the situation with dry cargo insurance, reconnecting the Russian Agricultural Bank the SWIFT interbank payment system, and launching the Togliatti-Odessa ammonia pipeline.
---
Follow us on Twitter @AzerNewsAz