7 August 2018 12:03 (UTC+04:00)
912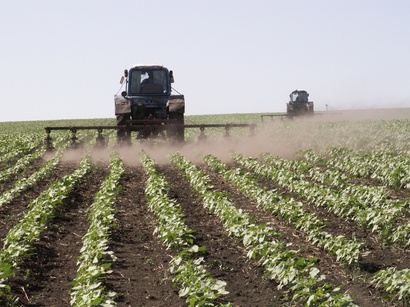 By Trend
France abolished restrictions on supply of Uzbek melons and pomegranates, Foreign Trade Ministry of Uzbekistan stated after talks in Paris between the Agriculture Ministry of France and a delegation of Uzbekistan headed by Foreign Trade Minister Jamshid Khojayev.
"Following the talks held in France in the Agriculture Ministry, phytosanitary restrictions on Uzbek melons and pomegranates have been removed. On top of that, quarantine requirements for import of quinces, persimmons, plums, currants and other agricultural products from Uzbekistan were submitted for consideration," the Foreign Trade Ministry said.
The statement reads that republic's non-oil export to France is currently presented in insignificant amounts due to the difficulty of getting Uzbek products to the European market, which has high requirements.
"We are negotiating with the European Union and, in particular, with France in order to maximally facilitate entry of Uzbek products to European markets by bringing our standards in line with EU requirements. So, we will be able to realize all the existing potential for export of horticultural and textile products," Khojayev said.
Khojayev also visited Rungis Market, the world's largest wholesale market of fresh products. Following the talks, the parties agreed to conduct training seminars and cooperate in accreditation aimed at promoting fruit and vegetable products in the French market.
---
Follow us on Twitter @AzerNewsAz
Related News