27 July 2016 17:10 (UTC+04:00)
1 620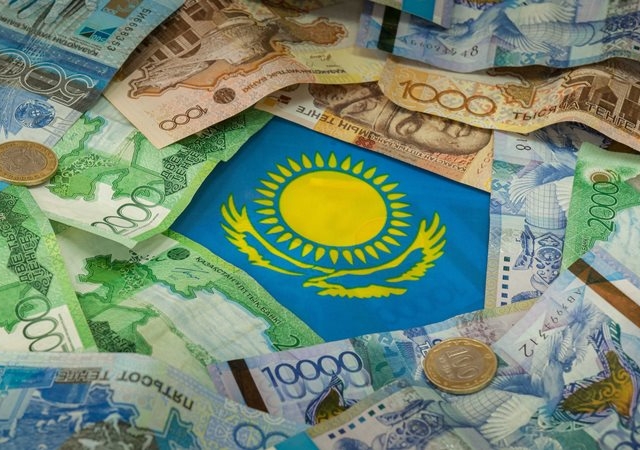 By Nigar Abbasova
Rate of the Kazakh national currency, the tenge, on KASE (Kazakh Stock Exchange) continued to demonstrate a negative dynamics and stood at 352.01 per dollar at the morning trading session on July 27, following a fall by 7.44 tenge on July 26. Average currency rate stood at 351.02 on July 26.
Minimal value at the currency trade amounted to 350 tenge, while the maximum rate stood at 356.01 on July 27.
Previously, Adil Mukhamedzhanov, Deputy Director of the Kazakh National Bank's Monetary Operations Department said that the recent decrease in world oil prices and the Russian ruble rates provoked fall of the Kazakh national currency.
"Moreover, the tenge rate has been influenced by some internal factors, such as expectations of market participants, movement of budgetary funds, tax payment periods and de-dollarization in the past few months," he added.
Head of "BRB Invest" Halim Husainov linked the weakening of the currency with the drop in oil prices adding that the descending tendency observed in the prices of the energy resource will continue.
Economist Timur Abilkasimov also linked weakening of the tenge with the drop in oil prices and the Ruble rate. "Global benchmark Brent prices stood at $45 per barrel while the Russian currency exceeded the level of 65.85 per dollar. Drop in oil prices mainly triggered by the decrease of the growth of demand, excess supply and concerns over the forthcoming sessions of the US Federal Reserve Bank (FRB) and the Bank of Japan," he added.
The Kazakh National Bank reported that it has reduced its intervention in the domestic currency exchange market to 0.1 percent in June. Its interventions reduced to purchases of $2.5 million in the domestic currency marketin the reported period.
The value of the tenge, began to decline after the joint decision of the country's government and National Bank on the switch into the floating exchange rate in August 2015. As a result, the exchange rate dropped by half against the U.S. dollar during six months. In January 2016 the currency faced its lowest level at the rate of 383.91 of the USD.
The National Bank does not directly define the exchange rate but is eligible to resort to currency interventions should the financial system faces threats of destabilization.
The Bank has started to publish information on foreign exchange intervention and other transactions implemented in the monetary market of the country on its website on a regular basis since April 1. The decision is taken with the view of increasing transparency of operations in the monetary policy of the country.
--
Nigar Abbasova is AzerNews' staff journalist, follow her on Twitter: @nigyar_abbasova
Follow us on Twitter @AzerNewsAz
Related News