16 May 2013 16:24 (UTC+04:00)
1 203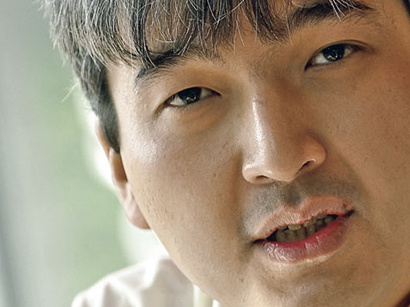 The Kazakh government may buy a stake in ConocoPhillips to sell on later, but on more favourable terms, Kazakh political analyst Daniar Ashymbayev said on May 15.
"The Kazakh government does not intend to rapidly make a decision on the share of ConocoPhillips in the Kashagan project," he told Trend news agency. "Talks are being held with Chinese and Indian companies, as well as other foreign corporations. A decision is delayed because most likely, the proposals available in the government's portfolio are not sufficiently attractive."
He added that the government is now trying to negotiate better terms for Kazakhstan.
"The purpose of the future deal has to be the most favourable condition," he said. "It has not been ruled out that the government of the republic may buy a stake in ConocoPhillips, but with the subsequent resale on more favourable terms as there is still no certainty of some applicants' proposals. The government is still waiting for new ones."
He added that one must remember that Russian giant Lukoil may buy ConocoPhillips's share.
"Some foreign experts believe that the most logical response to the current situation is to sell the stake in Kashagan to China," he said. "But this is a political issue. So our government is still waiting for new proposals."
Kazakhstan is more inclined to sell ConocoPhillips' share in the North Caspian project (Kashagan field) to China rather than to India, Russian expert and analyst of the 'Oil and Gas of Russia' journal, Igor Ivachnenko, specialising in oil and gas projects in Central Asia told Trend previously.
According to him, against the background of an oil price reduction, Kazakhstan will soon need further loans which Beijing will be able to provide, as before.
"India has not given Kazakhstan anything substantial and is unlikely to do so in the future. So Beijing has more chances to this purchase than Delhi," he said.
The head of Kazakhstan's state oil and gas company, KazMunaiGas, Lazzat Kiinov recently said speaking at a briefing in Astana that KazMunaiGas is not going to buy out the share of ConocoPhillips in the North Caspian project.
"We already have a sufficient share at 16.8 per cent. We do not want to be a major shareholder in the project," Kiinov said.
In November, last year, ConocoPhillips announced its intention to sell its share in Kazakhstan's Kashagan field development project to the Indian state oil company ONGC.
According to the legislation of Kazakhstan, the contract has to be approved by the government of the country and Kazakhstan has the priority right to acquire the share of ConocoPhillips in the project.
Kashagan is one of the largest fields in the north of the Caspian Sea with an estimated geological oil reserve of 4.8 billion tons. Its total oil reserves are 38 billion barrels (six billion tons), with a recoverable volume of about 10 billion barrels. Natural gas reserves are estimated at over one trillion cubic meters.
The Kashagan field is being developed by the North Caspian Operating Company (NCOC) consortium within the North-Caspian project. Its shareholders are Agip Caspian Sea BV (16.81 per cent), KMG Kashagan B.V. (16.81 per cent), ConocoPhillips North Caspian Ltd. (8.4 per cent), ExxonMobil Kazakhstan Inc., (16.81 per cent), Inpex North Caspian Sea Ltd. (7.56 per cent), Shell Kazakhstan Development BV (16.81 per cent) and Total EP Kazakhstan (16.81 per cent).
Related News