Azerbaijan's largest volcano awakes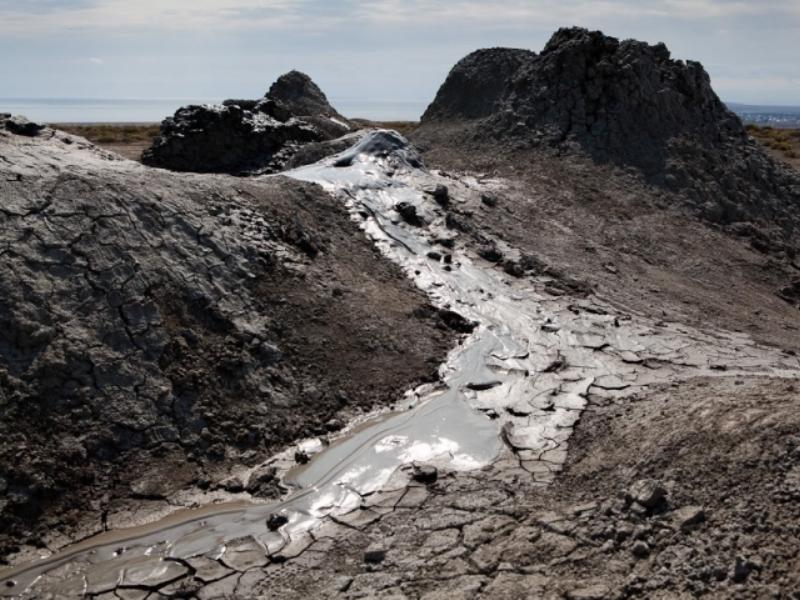 By Amina Nazarli
One of the largest volcanoes of Azerbaijan Akhtarma Pashali awoke in the country's Hajigabul region on the night of January 25.

The first eruption occurred at 07:20, when the fire rose to 120-150 meters in the air. The second was fixed 10 minutes later, when the fire rose to a height of 20 meters. The total area of the lava spill was 200-250 square meters.
The mud volcano has ceased erupting, according to the Chairman of the regional emergency commission Sahib Aslanov. No victims were reported, as no settlements are located around the area.
Akhtarma Pashali is located in 35 kilometers of the city of Shirvan. The diameter of the crater is approximately 10 square kilometers.
Aslanov emphasized the last eruption of this mud volcano occurred in 1963, while the first eruption of the volcano was reported in 1948.
Mud volcanoes are a fairly widespread geological phenomenon and over a thousand mud volcanoes are known to exist in the world.
The dissemination of mud volcanoes usually indicates the existence of large oil and gas basins, therefore oil and gas-rich Azerbaijan ranks first in the number of mud volcanoes in the world. The territory of Azerbaijan places 344 mud volcanoes and 133 of them are located in the country's Caspian Sea section.
The world's largest mud volcanoes such as Boyuk Khanizadagh and Turaghai are both located in Azerbaijan. Boyuk Khanizadagh, the diameter and height of which are 10km and 700 meters respectively, erupted in 2001, shooting out flames 300 meters in the air. It was the highest record for flames shot from a mud volcano.
Azerbaijan's rich fields of oil and gas condensate such as Lokbatan, Garadagh, Oil Rocks, and Mishovdag were discovered near mud volcanoes. The lava, mud, and liquid spewed by mud volcanoes are used as raw materials for chemical and construction industries, as well as pharmacology.
--
Amina Nazarli is AzerNews' staff journalist, follow her on Twitter: @amina_nazarli

Follow us on Twitter @AzerNewsAz