Turkic-speaking countries to mull creation of joint news channel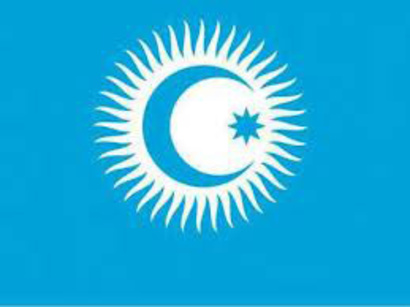 Astana, the capital of Kazakhstan, will on August 18 host a meeting of information ministers and media officials from the member countries of the Cooperation Council of Turkic Speaking States.
Azerbaijan will be represented at the event by a delegation led by Azerbaijani president's aide for public and political affairs, head of the presidential administration's public and political affairs department, Ali Hasanov.
The national television channels of Azerbaijan, Turkey, Kazakhstan and Kyrgyzstan are expected to sign a protocol during the meeting.
It is also planned to approve a cooperation memorandum among the news agencies of the Turkic-speaking states.
Such key issues as the creation of an international Turkic news channel and the expansion of joint work on various aspects of information sphere will be discussed for properly conveying to international audience the events in the public-political, public-economic, and cultural life of the CCTSS members.
The event's agenda also includes the review of the draft of the "Protocol of joint cooperation in the area of media and information", which is to be signed by the CCTSS member countries, and taking an appropriate decision on this.
---
Follow us on Twitter @AzerNewsAz