26 September 2014 15:39 (UTC+04:00)
1 570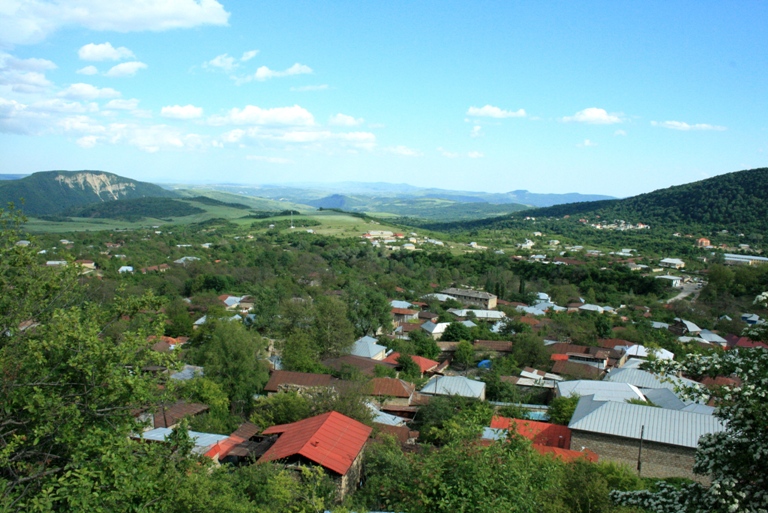 By Nigar Orujova
Azerbaijanis have started to travel more inside the country. Azerbaijan recorded an increase at the level of 41 percent in the number of passengers traveling within the country in 2007-2012.
There are many reasons behind the trend. The growing revenues of the population is the first reason. The income of Azerbaijanis rose by 4.66 times in 2005-2013. Another reason is the development of the infrastructure that makes traveling along the country more comfortable.
Over the past 10 years, the length of constructed, reconstructed and repaired roads in Azerbaijan amounted to 8,332 km, with 222 new bridges and overpasses.
A great deal of works have been carried out to expand the roads of the capital Baku where more than 60 overpasses and tunnels were put into operation. The new facilities unloaded the busy roads of the city with about 70 percent of the country's cars.
Meanwhile, better conditions have been created in the regions of the country for tourism development and now many Azerbaijanis prefer spending their holidays and weekends in the countryside.
Several hotels are now built around the country making it easier for the visitors to find a place to eat and rest. However, the prices are not always affordable. This certainly stops the tourists flow.
Azerbaijan's rich nature, delicious food and native landscapes are ideal options for any visitors. Foreign tourists like northeastern regions with their magnificent winter and summer tourism complex.
The second most visited region in Azerbaijan is its northwestern region, including Gakh, Zagatala, Ismayilli, and Gabala. The southern part of the country is in third place among the popular destinations.
Tourism Ministry constantly organizes different tourist facilities and monitor tourist services closely. The monitoring contributes to the quality of the facilities.
Meanwhile, Azerbaijani tourists mostly prefer to visit Turkey, the Mediterranean coast, Russia, Georgia, Ukraine, and the UAE.
However, Azerbaijan with its nine climatic zones, delightful nature, captivating history, original architecture and distinctive art is able to offer the unforgettable holidays both for foreign and inner tourists.
Moreover, opening of airports around the country has increased the number of tourists.
With hosting international events around the country, Azerbaijan is bracing for hosting a large number of tourists in the coming years.
Related News