1 November 2013 17:05 (UTC+04:00)
1 141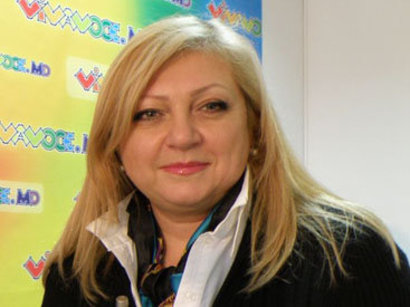 By Sara Rajabova
Moldovan Ombudsman was awarded the Honorary Medal of the Azerbaijani parliament.
Parliamentary Speaker Ogtay Asadov met with Aurelia Grigoriu, who arrived in Azerbaijan to participate in the third Baku International Humanitarian Forum, on October 31.
During the meeting, Asadov expressed his gratitude on behalf of Azerbaijani people for her support of the country's just position over the Nagorno-Karabakh, and for her speech at the Armenian parliament in which she sharply criticized the Armenian policy of occupation.
On July 4 Grigoriu addressed an international conference organized by the Constitutional Court of Armenia.
She blamed the Armenian government for the occupation of Azerbaijani territories and the genocide of the Azerbaijani people in Khojaly in February 26, 1992, labeling it as an act of aggression and emphasizing that Armenia did not comply with international law.
Asadov said that the pressure put over the Moldovan Ombudsman in Armenia once again demonstrated the terrorist nature of Armenians' policy.
The Moldovan ombudsman faced threat of prosecution and even blackmail, was urged to extend an official apology to Armenia, and was threatened with revenge upon her refusal.
Asadov awarded Grigoriu with the Honorary Medal of the Parliament for her active role in defending human rights.
Grigoriu expressed gratitude to the parliament's speaker for his warm welcome and also the appreciation of her action, and said that sooner or later someone had to say it openly that Armenia was an aggressor.
Armenia occupied over 20 percent of Azerbaijan's internationally recognized territory, including Nagorno-Karabakh and seven adjacent regions, after laying territorial claims against its South Caucasus neighbor that caused a lengthy war in the early 1990s.
The UN Security Council has adopted four resolutions calling for Armenia's withdrawal from the Azerbaijani territory, but they have not been enforced to this day.
During her Baku visit, Grigoriu also met with the member of the OSCE Parliamentary Assembly Bureau and vice-chairman of the committee on political affairs and security, Azay Guliyev.
Grigoriu spoke in details about the attacks on her life after her speech at the international conference 'Rule of Law in the Council of Europe Member Countries and Looking at the Borders in accordance with European Standards', organized at the Constitutional Court of Armenia on July 4.
Grigoriu said that after her speech in Armenia she met with pressures and threats, and faced many obstacles when she wanted to leave the country.
Moldovan Ombudsman asked Guliyev to assist her in defending her rights in such cases and to raise the issue in the OSCE Parliamentary Assembly.
Guliyev thanked Grigoriu for her objective and fair speech, and said that the incident once again proved that Armenia did not comply with international law and did not respect the basic ethical standards of the developed cultural world.
According to Guliyev, the incident brought great shame to Armenia and was a gross violation of human rights.
Guliyev said that he would keep Grigoriu's appeal in mind and raise the issue at the OSCE PA.
Related News