8 October 2013 11:40 (UTC+04:00)
2 593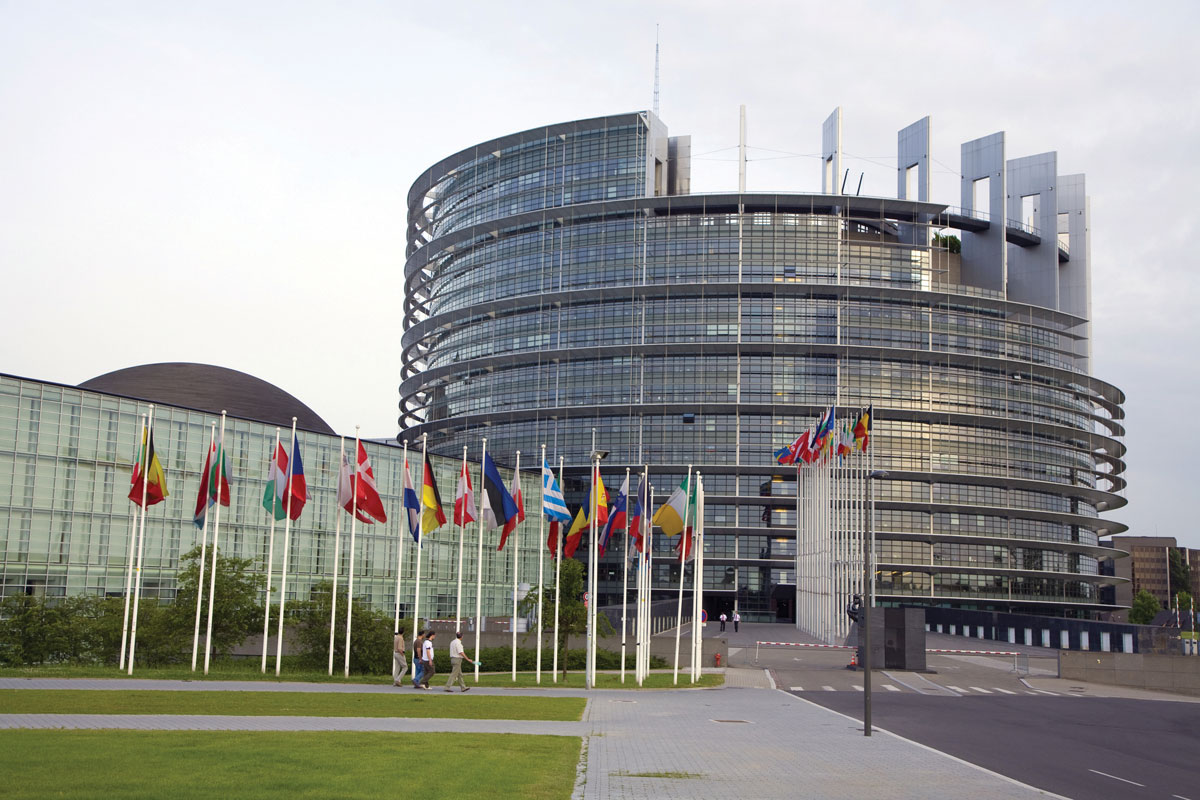 By Sara Rajabova
Members of the Azerbaijani parliament have protested at a seminar of the European Parliament, which was deemed as a provocative event.
MPs Fuad Muradov, Chingiz Asadullayev and Asim Mollazade attended the seminar entitled "The presidential elections in Azerbaijan: what is the future of the Land of Fire?" held in Brussels.
Muradov said at a press conference in parliament on October 7 that when the session started it became known that there was an intention to put on the discussion the issues related to ethnic minorities, and the event was attended by representatives of various organizations that have no bearing on the election.
The MP said that only the chairman of Musavat Party Isa Gambar was related to the election. Gambar, who regularly speaks out, delivered a speech there, criticizing the political situation in the country, according to Muradov.
Mollazade said that Azerbaijan, Georgia and Ukraine have already made significant progress on the path of integration into Europe.
Azerbaijani citizens will go the polls on October 9 to elect their president for a five-year term through general, direct and equal elections, by free, private and secret voting.
Mollazade said this seminar is aimed at inciting separatism and the purpose of its holding was to divert Azerbaijan from the path of European integration.
"At the seminar, I noted that Azerbaijan has become a center for intercultural dialogue. In my presentation, I focused on the campaign 'Justice for Khojaly' and asked when they will start to discuss the rights of the murdered innocent women and children?" Mollazade said.
During the 1990s war Armenians committed a massacre against Azerbaijanis in the town of Khojaly, which is one of the most heinous and bloodiest events of the 20th century. Late into the night of February 25, 1992, Khojaly came under intensive fire from the town of Khankendi and Askeran already occupied by Armenian armed forces. 613 civilians were killed, including 106 women, 70 elderly and 83 children, and a total of 1,000 civilians were disabled. Moreover, 1,275 innocent people were taken hostage.
Asadullayev said that a report presented at the mentioned event had been prepared based on unfounded information.
"The report on Azerbaijan was compiled in a biased manner, and in this connection our delegation voiced its protest," he said.
Related News