Spokesperson for Western Azerbaijan Community: Concept of Return circulated as UN official document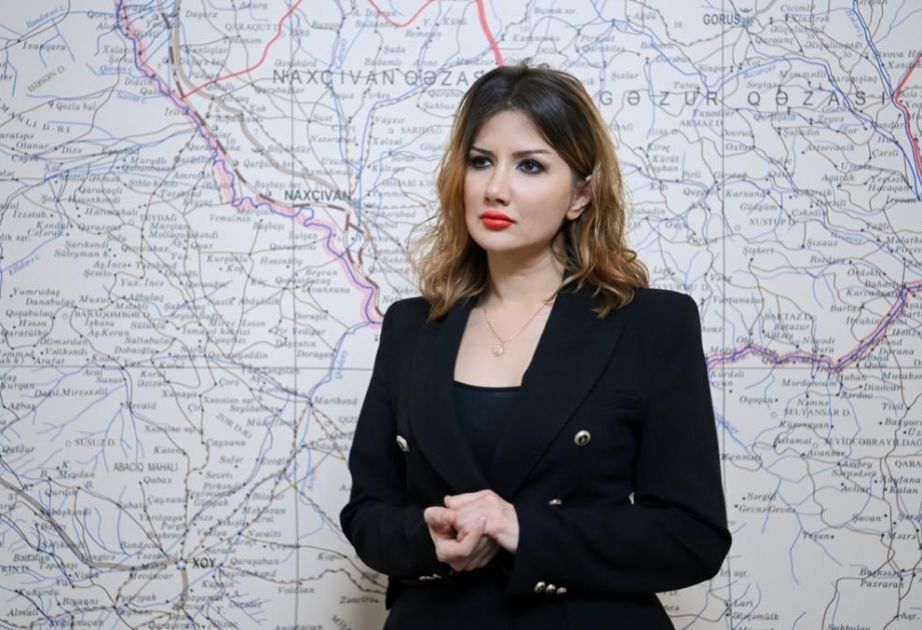 The United Nations (UN) secretariat has released the Concept of Return of the Western Azerbaijan Community as an official document of the UN Security Council, the General Assembly and the Economic and Social Council, Spokesperson for the Community Ulviyya Zulfiqar has said, Azernews reports.
The spokesperson noted that the Concept of Return, which covers issues related to the peaceful, safe, and dignified return of the Azerbaijanis expelled from the territory of Armenia, restoration and protection of their individual and collective rights, including property rights, cultural and historical heritage after their return, has been circulated in all the official languages of the UN (English, French, Russian, Chinese, Arabic, and Spanish).
It has been included in the agenda of the mentioned key bodies under headings related to the prevention of armed conflict, peacebuilding, protection of the rights of refugees, elimination of racial discrimination, promotion of human rights, prevention of genocide, ethnic cleansing, and crimes against humanity.
Ulviyya Zulfiqar added that the circulation of the Concept of Return as a document of the key bodies of the UN is a great success in the way of the peaceful return of Western Azerbaijanis to their native lands. The circulation of the peaceful concept, which is fully compliant with international law, as an official document at the UN further reduces the opportunities for the Armenian government to distort the topic of Western Azerbaijan, calls on this country to start negotiations with the Community and encourages the start of an international process on this issue.
The linking of the Concept with the mentioned items of the agenda of the most authoritative bodies of the UN represents an international confirmation that the return of Azerbaijanis to their homes is necessary for the protection of fundamental human rights and the establishment of international peace, security and cooperation. "This success further inspires us to continue our activities in the direction of returning to our homes in a peaceful, safe and dignified way," the spokesperson for the Western Azerbaijan Community said.
This is the second document of the Community to be released as a UN document. Prior to that, in January, the Community's appeal to the international community was published as well.
The Concept of Return, adopted by the Western Azerbaijan Community on January 26, 2023, defines the general framework of objectives, principles, preparation, and implementation of activities to be carried out by the Community for the return of the Azerbaijanis forcibly removed from the territory of present-day Armenia. The concept is based on international law, relevant domestic laws, and historical facts, and serves to establish justice and peace.
---
Follow us on Twitter @AzerNewsAz