French journalist writes about Iranian authorities' smear campaign against Azerbaijan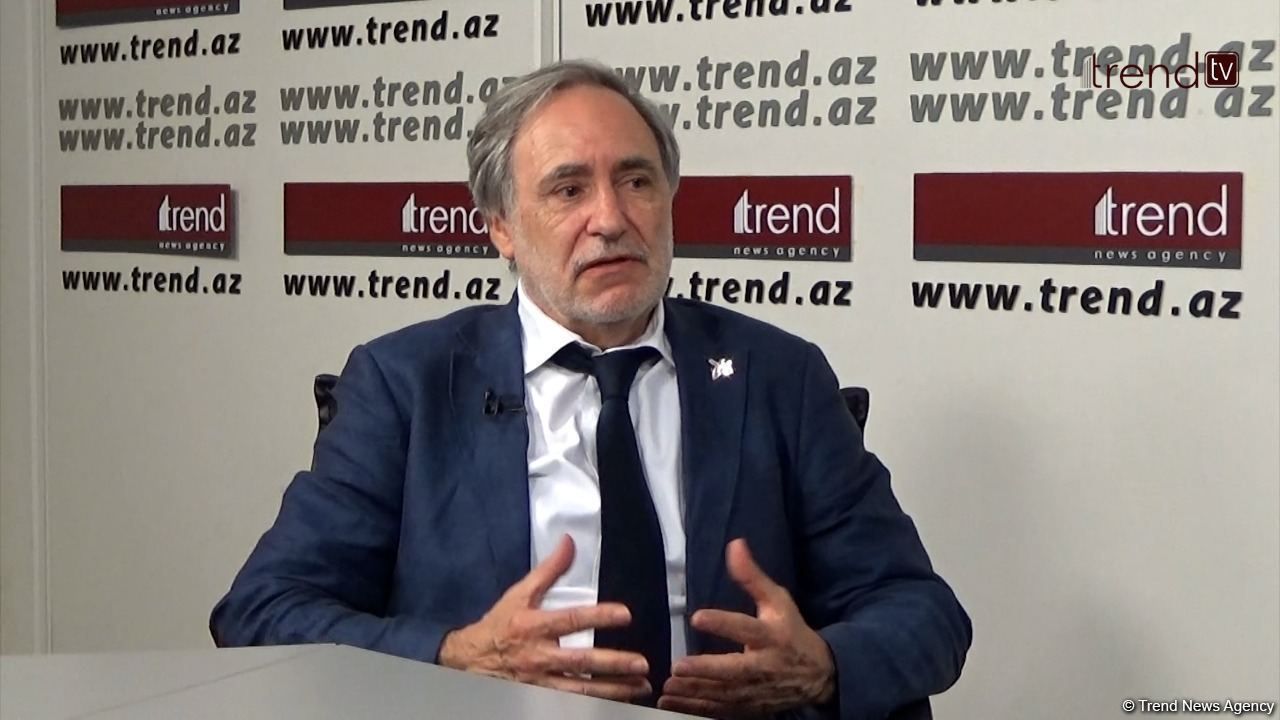 By Trend
CEO of the Lagazetteaz.fr online newspaper, founded by Trend News Agency in France, Jean-Michel Brun published an article about Iran's continuing propaganda against Azerbaijan.
The video, which features children dressed in combat uniforms and singing in Azerbaijani: "We will punish Azerbaijan for cooperating with Israel against Iran", was recorded in front of the Khudafarin bridges linking Azerbaijan with Iran.
"These bridges are crucial symbols for Azerbaijan. Dating, one from the 11th century, the other from the 13th century, they span the Araz river which connects Azerbaijan with the North-East of Iran where 35 million Azerbaijanis live. Khudafarin symbolizes the historical unity of Azerbaijanis separated in 1828. Occupied for 26 years by Armenia, this bridge notably allowed the Iranians to transit goods, mainly smuggled, weapons, as well as drugs for the Armenian armed forces stationed in Karabakh," said the article.
The liberation of the bridge by the Azerbaijani Army has become one of the events that sealed its victory over the Armenian occupiers. In November 2020, President of Azerbaijan Ilham Aliyev raised his country's flag on the Khudafarin bridge. Azerbaijan took control over the route, which caused dissatisfaction with Iran, which no longer would be able to transport goods along it without paying customs duties. Moreover, the opening of the Zangazur corridor will make Iran lose control over trade and transit.
Brun noted that recent events have prompted demonstrations of force along the 700-kilometer border between the two countries.
"For the Iranian mullahs, who support Armenia for strategic reasons, good relations between Azerbaijan and Israel are unacceptable, as they suspect the mentioned relations of being directed against them. Iran even claims that Azerbaijan allowed Israel to establish a base on the Iranian border. The strengthening of Azerbaijan in the region and its alliance with Israel, are of great concern to the Iranian authorities, who fear an impact on the Azerbaijanis in the north of Iran, who consider themselves victims of discrimination," the article noted.
Furthermore, the article added that Tehran, which believes that the strengthening of relations between Azerbaijan, Türkiye and Israel poses a real threat to the country, fears a split within Iran.
In the author's opinion, despite everything, the possibility of a protracted conflict is not an acceptable prospect for any of the countries in the region.
---
Follow us on Twitter @AzerNewsAz