26 August 2018 10:00 (UTC+04:00)
1 698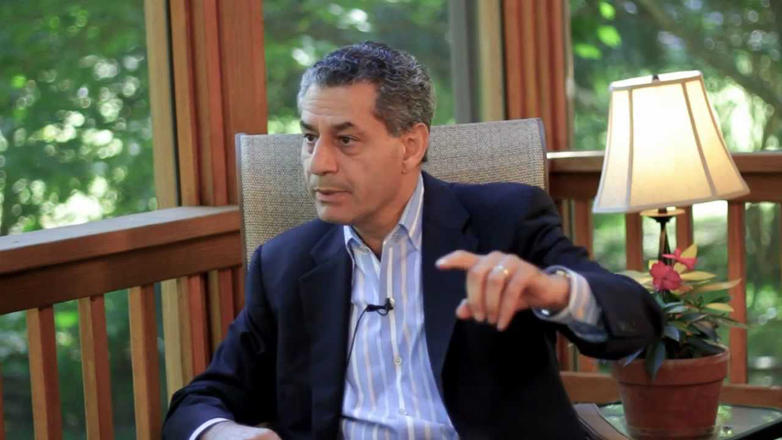 By Trend
The First Vice-President of Azerbaijan Mehriban Aliyeva built bridges of understanding between the East and West, Rob Sobhani, director general of the Caspian Group Holdings, told Trend.
"The First Lady of Azerbaijan has been able to portray her proud nation with grace to the International community. Whether she is visiting Washington, DC or Paris, Mehriban Aliyeva always makes a point to inform her hosts about Azerbaijan's rich heritage and culture. She has been a tireless advocate of Azerbaijan as a historic hub of intersecting cultures. It is therefore not surprising that Mehriban Aliyeva has been a champion of religious tolerance, something the international community appreciates very much."
Sobhani noted that humanitarian diplomacy is very important in terms of collaboration between East and West and Mehriban Aliyeva is a master diplomat in this field.
"By using art, culture and renovation of historic sites she has slowly but surely built bridges of understanding between the East and West. When Mehriban Aliyeva became the First Vice-President of Azerbaijan, I wrote an article in the United States highlighting the importance of this historic moment for woman around the world but more specifically Muslim woman. She is not only an example of what woman can achieve but also what woman can accomplish for their family, community and country," he said.
Rob Sobhani noted that Mehriban Aliyeva is a kind mother, loving wife and caring daughter.
"She brings all these human qualities to her job as not only the First Lady of Azerbaijan but as a mother to every Azerbaijani citizen. Her kind heart has touched the lives of so many people around the world. I have personally been a witness to how her generosity has helped children with severe disabilities get needed equipment or how an Azerbaijani child with a heart disease has received immediate treatment. Mehriban Aliyeva is truly the First Lady of Kindness. This character trait of Mehriban Aliyeva is very important because she has been true to her Muslim faith by being kind and generous to both Muslims and non-Muslims. The prophet Mohammad urged his followers to help the needy, take care of the poor and give to the less fortunate. Mehriban Aliyeva has followed these commandments and been true to her faith," he said.
Further, speaking of large-scale events held in Azerbaijan, Sobhani particularly noted the high level of their organization.
"I was in Azerbaijan when Baku was host to the Eurovision Song Contest. It was a memorable event and drew the attention of the global media. This and other events organized under the leadership of Mehriban Aliyeva to showcase Azerbaijan to the world is a talent few people possess," Rob Sobhani said.
Sobhani noted that it takes vision, attention to detail and enormous organizational skills to successfully host international events.
"The First Lady of Azerbaijan possesses all these qualities and for this reason I am hopeful that Azerbaijan will host EXPO 2025. In addition, EXPO 2025 is a global event and since Mehriban Aliyeva has been an advocate of building bridges between East and West, North and South, Azerbaijan is now considered by many to be an ideal location to host international events," he said.
Sobhani also touched upon the activities of First Vice-President Mehriban Aliyeva and the Heydar Aliyev Foundation headed by her in the field of communicating the truth about the Armenian aggression against Azerbaijan to the world community.
"The Heydar Aliyev Foundation has been at the forefront of informing the world about the tragedy of the war in Nagorno-Karabakh. The key to the success of Mehriban Aliyeva's efforts in this regards have been to humanize the conflict for Western audiences. This is very important when one is trying to gain the support of the international community for the resolution of the conflict. I sincerely believe that Mehriban Aliyeva can be the recipient of the Nobel Peace Prize. Why do I say this? In any post conflict situation both sides have to better understand the human side of each other. Although the First Lady of Azerbaijan has be a tireless advocate for Azerbaijanis who have been the victims of Armenian occupation of Azerbaijan's territories, she can also have an enormous impact on healing the wounds of war and conflict," he said.
Rob Sobhani noted that if the International community in general and Russia, US and France in particular are able to work with Azerbaijan and Armenia to resolve the Nagorno-Karabakh conflict, the role of Mehriban Aliyeva in post-conflict rebuilding will be critical.
"She has good relations with the French, Russians and Americans and is therefore well placed to work with international donors from these countries as well as the World Bank to rebuild lands currently occupied by Armenian forces," he said.
---
Follow us on Twitter @AzerNewsAz
Related News