24 June 2017 09:00 (UTC+04:00)
30 282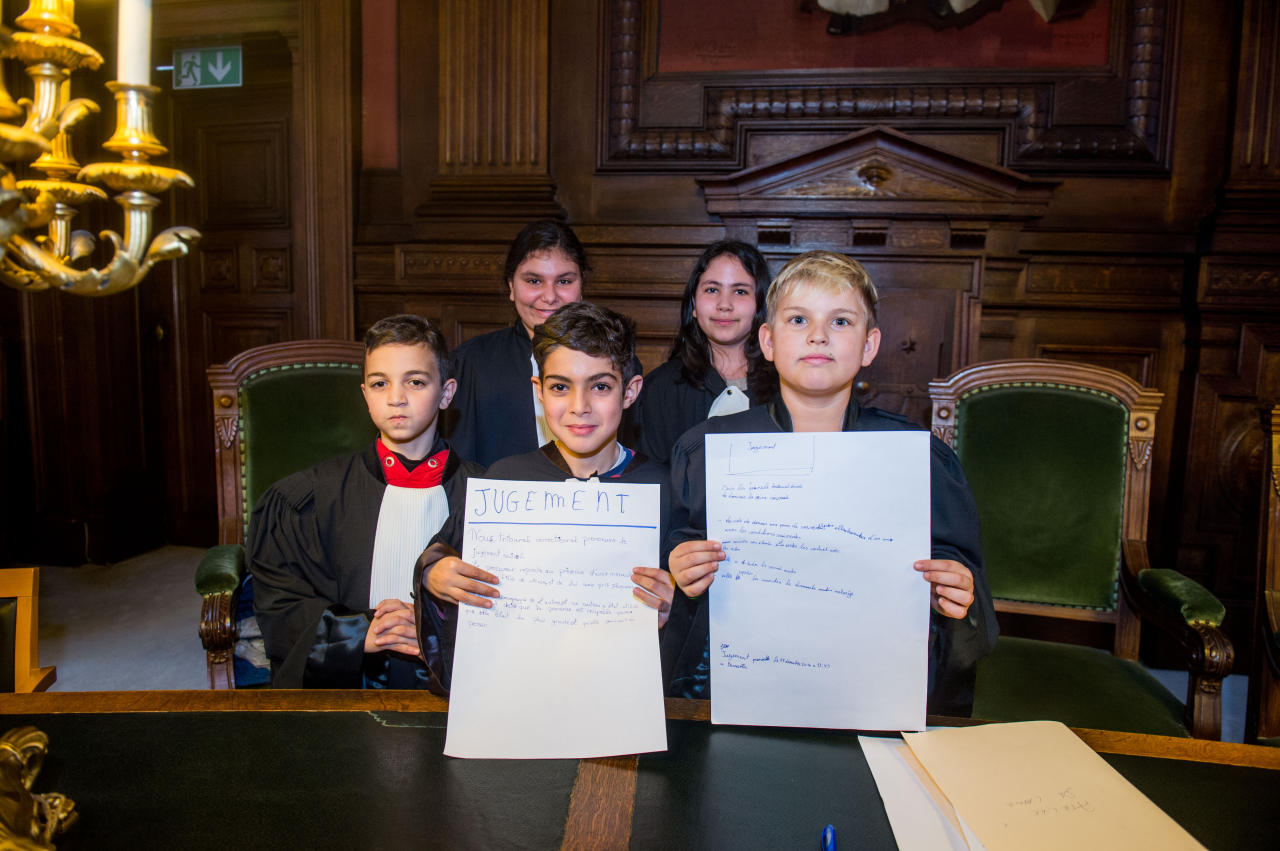 By Elodie BLOGIE,
Le Soir
Inspired by the Dutch educational initiative IMC Weekendschool, TADA has launched its own weekend workshops for kids from disadvantaged neighbourhoods throughout Brussels. Here, they learn about different the trades and possibilities they can aspire to in the future.
"Ladies and gentlemen, please rise for the court!" With heads held high, chests thrust forwards and their adult-sized legal robes trailing on the floor, Bilal, Ghalia and the other kids enter the Court of Cassation, the highest and one of the most prestigious courts of the Palace of Justice in Brussels. Mischievous and proud smiles radiate from their faces. For these 10 and 11-year-olds from disadvantaged neighbourhoods, this newfound sense of pride has helped them to transform into important lawyers in the space of one morning. Every Saturday, around 300 of them participate in the activities organised by TADA, which stands for Toekomst – Atelier de l'Avenir (studio of the future).
Initially inspired by the Dutch initiative IMC Weekendschool, this bilingual programme (held in French and Dutch) aims to "broaden the future horizons" of kids between the ages of 9 and 12 who come from low-income neighbourhoods of the European capital. How exactly are they achieving this? Primarily, by helping hem to discover all kinds of different trades and crafts that might inspire them. Every Saturday for three years, these kids have met with passionate professionals who introduce them to their trade, whether that's law, medicine, construction, the arts, technology or hospitality.
On this particular day in the courthouse, one of the groups from the Saint-Josse branch is looking at the administration of justice. The volunteers, who come to present their trade to the kids, start with a briefing from the TADA team: the role mainly requires wandering around the group and keeping the activities running, as well as animating the youths to maintain their interest. "Do you remember last week when we were explaining the penal code? It's a bit like a McDonald's menu, with the infractions on one side and the prices next to them," explains Damien Vandermeersch, Chief Prosecutor of the Court of Cassation.
Vandermeersh has already been involved in this project for years. It's thanks to him that the kids have access to the Palace of Justice every Saturday morning. The Chief Prosecutor continues to explain to the kids the case that they'll be deliberating that morning: "five youths, including one major – who will be treated as an adult – have been bullying a 14-year-old teenager. What's more serious is that, during one of the incidents, they threatened the victim with a knife. The victim was so afraid that she didn't want to go to school anymore."
Target: 1000 young people enrolled by 2020
These Saturday classes would be nothing without the hard work and tenacity of TADA's founder, Sofie Foets. Before the project began, she was working in an MEP's office and heard about the work of the Dutch association IMC Weekendschool. "I immediately thought: that's what we need to bring to Brussels!" Foets explains. She then dropped everything and founded TADA with a little financial support from a few private companies who were persuaded by the project's potential. "For me, it's a great example of how civil society can contribute to the emancipation of kids from these disadvantaged neighbourhoods," continues Foets.
But why not offer these opportunities to all children? "Everyone tells these kids that all they need to do to succeed later in life is to work hard at school," explains the founder. "But they don't even know what 'later' means. Their network, their family, isn't in a position to show them what kinds of goals are in their reach. These kids need a nudge to stay motivated. Our aim is to make them into responsible citizens, and to make sure they know that this is their home, too!" This particular morning, for example, many of the children taking part are discovering the centre of Brussels and the Louise quarter for the first time, which is close to the famous avenues of luxury shops. Most of them had never left their neighbourhood before.
Foets also mentions the PISA surveys and how they reveal that French-speaking Belgium stands out as a European leader in at least one particular sense: educational inequality. However, if the Dutch project is anything to go by, there are other – much more positive – alternatives. "Researchers have compared the progress of disadvantaged kids who have been attending the IMC Weekendschool with that of those who haven't. The former have evolved differently in their lives; they've integrated themselves better into the labour market, and society as a whole."
Whenever anyone expresses surprise at the enthusiasm of these kids who, for three consecutive years, have taken part in these activities every Saturday – except during the school holidays – Sofie responds; "on Saturdays, these kids have nothing: no activities, except maybe going to mosque. Therefore, they love to come here! At this age, a child wants to know more about the world!"
Currently, TADA has three branches in Brussels: one in Molenbeek (in Dutch), one in Saint-Josse (which is bilingual) and one in Anderlecht (in French). Around 300 kids attend these workshops every Saturday. Each year, the association opens new classes, which then run for around 3 years. Despite their best efforts, they are still not able to meet the current levels of demand. The organisation prioritises the most vulnerable kids based on their parents' occupations, the language spoken at home, the number of children in each family, etc. With the demand already in place, TADA hopes to include around 1000 young people in their programme by 2020.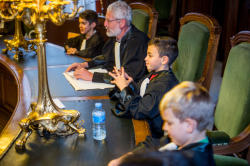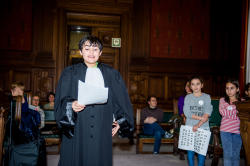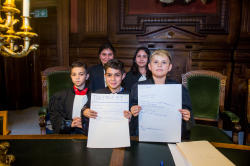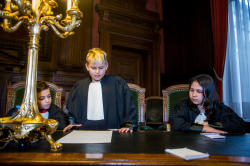 Category News