Russian airline plans flights to Azerbaijan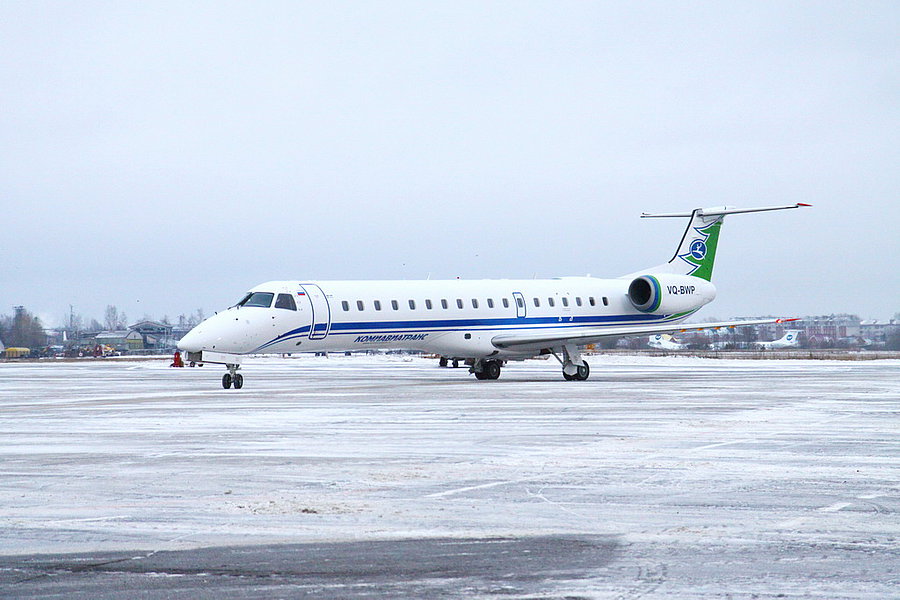 By Amina Nazarli
Russia's Komiaviatrans Airlines is planning to introduce flights on the Kaluga-Baku, Samara-Baku and Nijniy Novgorod-Baku routes in the near future.

Deputy General Director and Commercial Director of the airline Roman Titov told Trend that the company is going to begin operating the flights by December.

However, he added that it is too early to say whether the flights will begin regular operations in January or February, or in summer 2016.
Titov noted that scheduling flights to Baku depends upon the airline receiving Embraer-145 aircraft, which will be used to fly on the new route. "The company expects to receive the aircraft in December, but the timing may be moved," he said.
In October, Russia's Federal Air Transport Agency allowed four airlines, including Komiaviatrans, to operate flights to Azerbaijan.
AZAL Vice President Arif Mammadov told journalists that the company is prepared to issue permission for the Russians to fly to Azerbaijan.
Titov said that the schedules for the three flights will be announced after negotiations have been concluded with Azerbaijani officials to obtain an operating permit, adding that negotiations have not yet begun.
"We have not worked with Azerbaijan yet, due to the fact that, currently, the company has no free aircraft to perform these flights. That's why we can not negotiate without clarifying the matter of receiving the aircraft," he noted.
The Commercial Director said that at this initial stage, the flights will be carried out once a week. However, later there is a possibility of increasing the frequency of the flights.
The aircraft will be configured with 50 seats.
Meanwhile, Ural Airlines, which was also among four companies permitted to operate flights to Azerbaijan on the Kazan-Baku route, still does not have plans to open flights on this route.
"The airline is not planning to open this flight yet," the company reported.
Of note, earlier, Russia's Federal Air Transport Agency authorized the airlines to perform flights along this route five times per week.
--
Amina Nazarli is AzerNews' staff journalist, follow her on Twitter: @amina_nazarli

Follow us on Twitter @AzerNewsAz