3 April 2014 17:42 (UTC+04:00)
5 915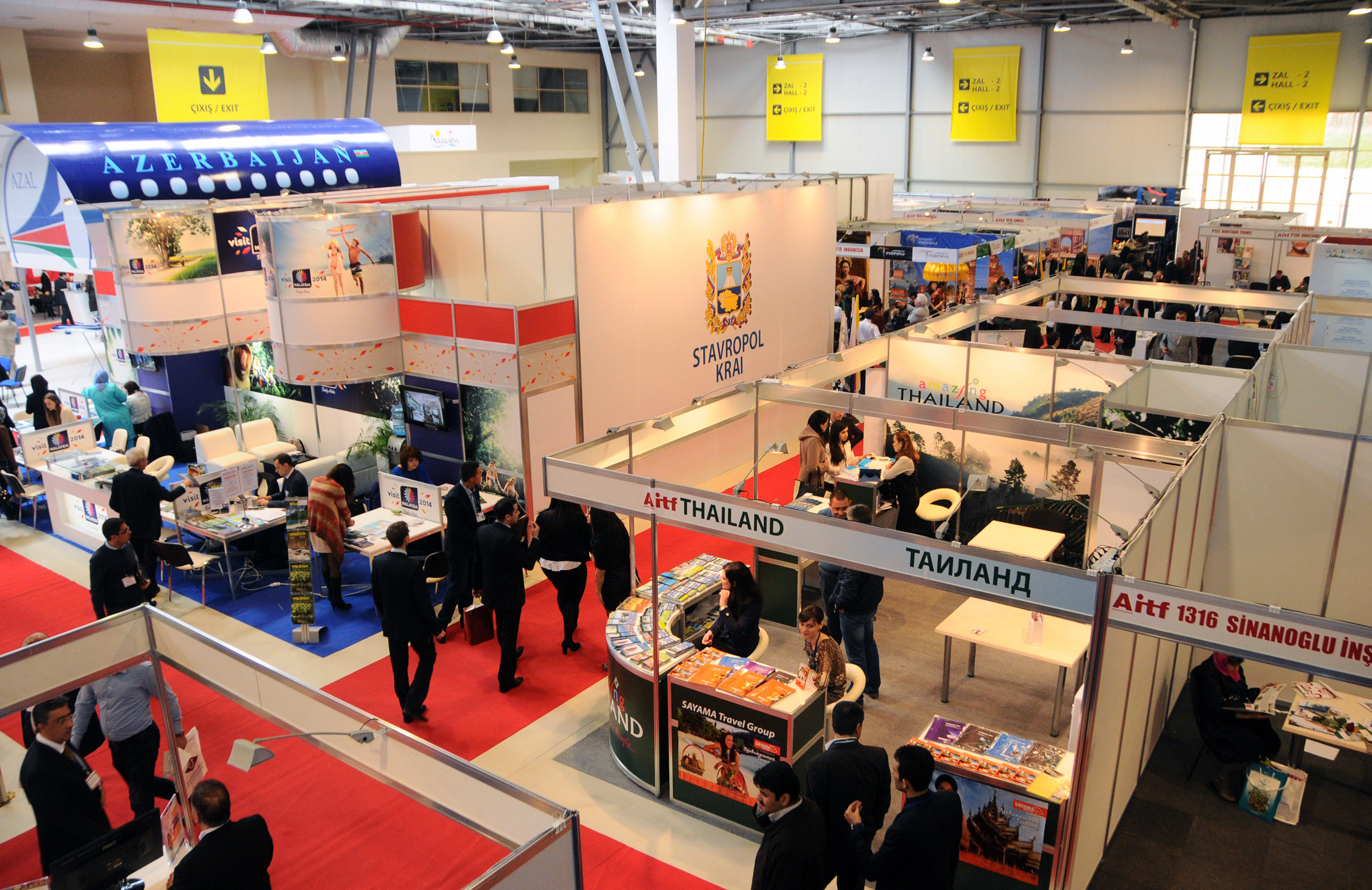 By Nazrin Gadimova
Baku Expo Center hosts 13th Azerbaijan International Travel and Tourism Fair, AITF 2014.
The event is held with support from Azerbaijan's Culture and Tourism Ministry, as well as World Tourism Organization, International Tourism Trade Fairs Association, Azerbaijan Export and Investment Promotion Foundation (AZPROMO) and Azerbaijan's National Confederation of Entrepreneurs (Employers') Organizations.
Organized by Azerbaijan's Iteca Caspian LLC and its partner from UK "ITE Group plc", the fair has brought together nearly 300 companies from the 38 countries.
AITF provides an appropriate ground for interactions among participant companies. During the fair they can get familiar with the latest achievements of leading tour operators and hoteliers, join tourism communities, discover new countries and destinations and find out useful information by exchanging ideas and experiences.
Companies and leading clinics from Turkey, Germany, Switzerland, Israel, Russia, Lithuania, Greece and Cyprus are present at the Real Estate and Medical Tourism sectors at the expo.
Moreover, Azerbaijan's 22 regions are present at AIFT with more than 60 hotels.
Among the new countries and national groups, who joined the exhibition this year are the National Tourist Board of the Dominican Republic, Argentina, Kenya, Sri Lanka, South Africa, the National Tourism Administration of the People's Republic of China, the National Department of Tourism of the Republic of Mauritius, Zagreb's Department of Tourism (Croatia), and the Department of Tourism of Sochi (Krasnodar Region of Russia).
The National Tourism Administration of India, the National Tourism Organization of Greece, the National Tourism Department of Malaysia and a major tour operator from Italy (DMC) have rejoined AITF this year.
The exhibition includes 23 stands showcasing national and regional expositions of France, Italy, Malaysia, Montenegro, Hungary, Indonesia, Georgia, Bulgaria, Morocco, the Dominican Republic, Argentina, India, Mauritius, Turkey, Slovenia, Greece, the Czech Republic, Thailand, China, Egypt, Azerbaijan, Russia and Croatia.
The exhibition will run until April 5.
Iteca Caspian plans to hold about 25 international trade fairs and conferences in 2014 in the fields of tourism, construction, education and career, oil and gas, ICT, water technologies, transportation, medicine, food and light industries, and many others.
The number of tourists who visited Azerbaijan in 2013 stands at 2.4 million. Roughly 2.508 million foreigners arrived at Azerbaijan in 2013.
Related News