1 June 2019 18:34 (UTC+04:00)
1 143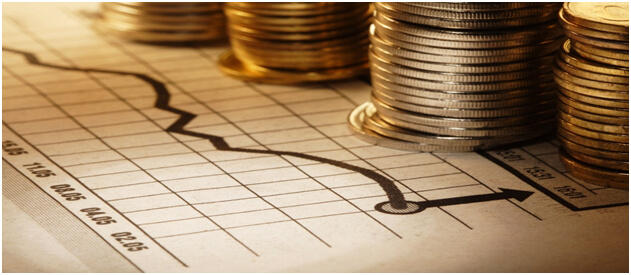 By Mirsaid Ibrahimzade
Capitalization of the banking sector of Azerbaijan amounted to 4.41 billion manats ($2.59 billion) in April 2019, which is 14.16 percent more than in the same period last year, according to a report by Azerbaijan's Financial Market Supervisory Authority (FIMSA).
The report says that the total assets of banks went up by 7.66 percent compared to April 2018, reaching 29.77 billion manats ($17.51 billion).
Within the reporting period, the volume of cash at the disposal of banks amounted to nearly 1.37 billion manats ($0.8 billion), correspondent accounts with the Central Bank of Azerbaijan (CBA) contained 1.52 billion manats ($0.89 billion), and funds on nostro accounts (correspondent accounts with other banks) amounted to almost 2.61 billion manats ($1.53 billion).
Meanwhile, bank investments in securities reached 4.19 billion manats ($2.47 billion), which is an increase of almost 1.5 times compared to April 2018.
Banks boosted lending by 15.4 percent, and the total loan portfolio of banks reached 11.26 billion manats ($6.62 billion) by the end of April this year. Reserves worth 1.41 billion manats ($0.83 billion) were created for these loans.
The total liabilities of Azerbaijan's banking sector grew by 6.6 percent to 25.35 billion manats ($14.91 billion). Deposits had the largest share of liabilities, 74.2 percent, or 18.8 billion manats ($11.05 billion), an increase of 10.9 percent. The volume of deposits of individuals amounted to 8.63 billion manats ($5.07 billion), while that of legal entities made up 10.18 billion manats ($5.98 billion).
The liabilities of banks to the CBA dropped 1.8 times to 248.2 million manats ($146 million).
The net profit of the banking sector in April amounted to 347.9 million manats ($204.64 million). Losses of banks made up 57.1 million manats ($33.58 million) in April last year. Profit was formed with interest income of 644 million manats ($378.82 million), including interest income from loans at 457.1 million manats ($268.88 million) and non-interest income of 250.3 million manats ($147.23 million).
The interest expenses of banks reached 187.7 million manats, including the payment of interest on deposits at 125.3 million manats ($73.70 million), and non-interest expenses at 344.3 million manats ($202.52 million). As a result, operating profit amounted to 288.4 million manats ($169.64 million).
During the reporting period, banks also allocated 65.3 million manats ($38.41 million) to cover potential losses on assets and paid 27.5 million manats ($16.17 million) as tax on profits. Other revenues amounted to 21.7 million manats ($12.76 million).
There are 30 banks in Azerbaijan, including two with state participation.
Related News