26 July 2017 17:56 (UTC+04:00)
2 084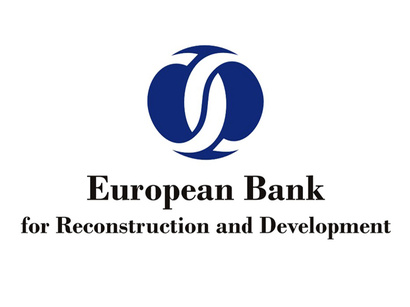 By Sara Israfilbayova
The European Bank for Reconstruction and Development (EBRD) will allocate up to $100 million to expand financing of LUKOIL Overseas Shah Deniz Ltd in the project of development of the largest Azerbaijani gas condensate field Shah Deniz-2.
The project includes two additional bridge-linked offshore gas platforms, 26 subsea wells, 500km of subsea pipelines, and the expansion of Sangachal Terminal [an industrial complex consisting of a natural gas processing plant and oil production plant, located on the coast of the Caspian Sea 45 kilometres south of Baku], the Bank reported on July 26.
The EBRD, through the mediation of the Asian Development Bank (ADB) and the Black Sea Trade and Development Bank (BSTDB), allocated LUKOIL Overseas Shah Deniz Ltd (one of LUKOIL's subsidiaries) a $560 million loan for a period of 12 years.
The remaining $440 million will be provided by the bank syndicate for a period of 10 years through the mediation of the EBRD and the ADB through the B-loan [loan that costs more than traditional bank debt but costs less than a typical mezzanine loan, which may cost as much as 20 percent]. The participants of the syndicate are the French bank Societe Generale, the Bank of China, the Dutch bank ING and the Italian bank UniCredit.
The total volume of financing for LUKOIL's share in Shah Deniz 2 project is $3 billion.
LUKOIL has a 10-percent share in the Shah Deniz project.
The contract for development of the Shah Deniz offshore field was signed on June 4, 1996. The field's reserve is estimated at 1.2 trillion cubic meters of gas. The shareholders are: BP, operator (28.8 percent), AzSD (10 percent), SGC Upstream (6.7 percent), Petronas (15.5 percent), Lukoil (10 percent), NICO (10 percent) and TPOC (19 percent).
As part of the implementation of the Shah Deniz 2 project, the annual gas production volume will increase from 9 billion cubic meters to additional 16 billion cubic meters.
EBRD was founded to support countries of the former Eastern Bloc in the process of establishing their private sectors. To that end, it offers "project financing" for banks, industries and businesses, for new ventures or existing companies.
EBRD has allocated more than €3 billion to Azerbaijan for implementation of 160 projects since 1992.
One of the main tasks of EBRD is to ensure stable development of Azerbaijan's non-oil sector by investing in small and medium-sized private enterprises.
---
Follow us on Twitter @AzerNewsAz
Related News