10 September 2016 15:43 (UTC+04:00)
22 380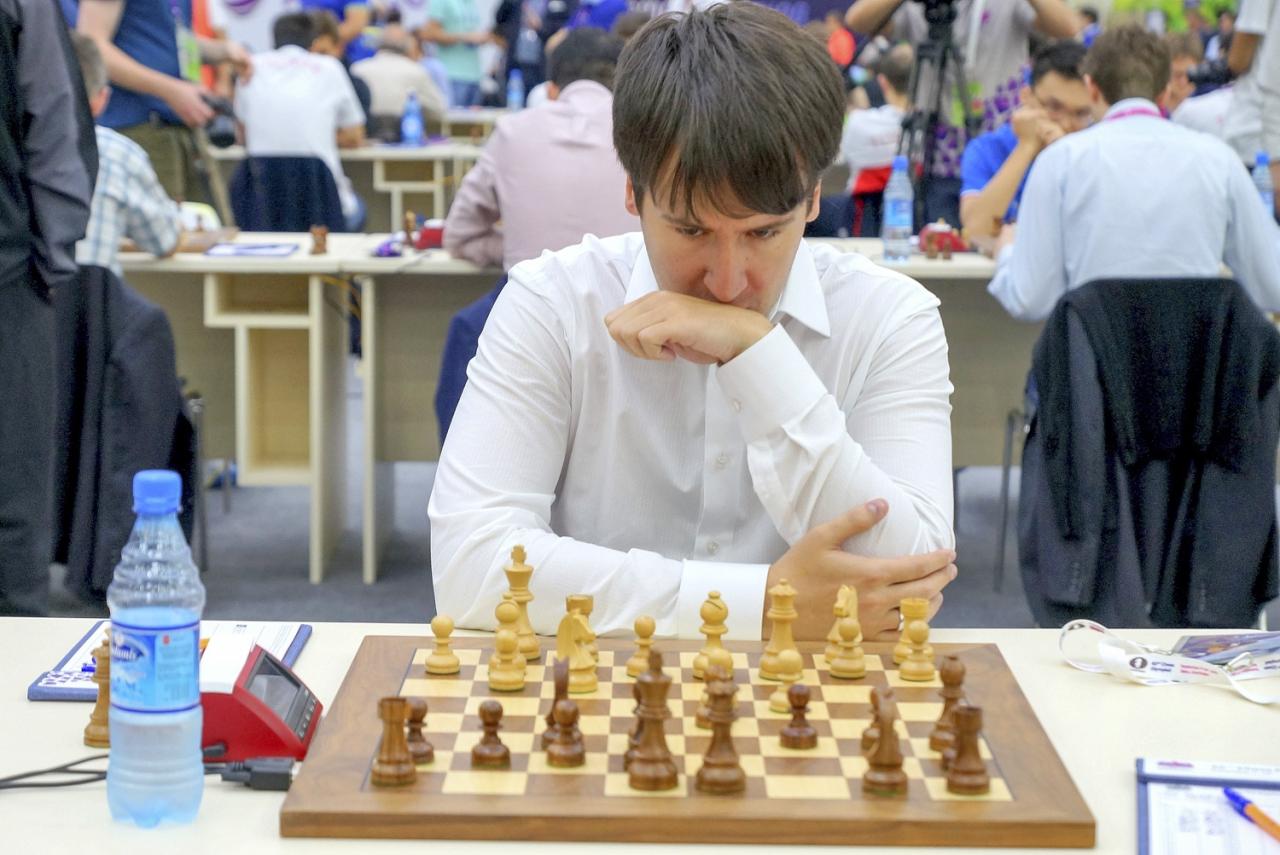 The victory of a member of the Azerbaijan men's first team Teimour Radjabov over Croatia's Mladen Palac in the seventh round of the 42nd Chess Olympiad contributed to the overall win in the match. Teimour Radjabov shared his impressions of the game with the press service of the Baku Chess Olympiad afterwards.

Teimour Radjabov said the game started off in an interesting manner. "I started the game well and made a few moves unexpected for my opponent. I did not have the initiative immediately, but over time the situation changed. After my bishop moves, I already had a slightly better position. I was also watching Rauf's game on the third board. As he had winning chances, I started to focus on the defense more. My opponent spent a lot of time thinking, trying to find moves to win quickly. Eventually he got into time trouble. I took advantage of that and managed to win. I am glad that everything finished well for us," he said.

Speaking about the first seven rounds, Teimour Radjabov said the team would fight to the very end. "There are four more rounds to go. It would be premature to make any predictions at this stage. The world's strongest teams are playing in Baku. The Azerbaijan team has been doing its best from the first round. The defeat against India was very disappointing. This match should have finished completely differently. Arkadij Naiditsch had a pleasant position. Shakhriyar Mamedyarov also had an edge and could have even won the game. Unfortunately, it did not work out well for us. We should not have lost to India. Nevertheless, we intend to keep on fighting to the end. Every round matters a lot now," Teimour Radjabov said.
The Azerbaijani grandmaster said it was not easy to play on home soil. "Playing in Azerbaijan means tremendous responsibility. Many people are there to support us. There is some pressure, of course. It is difficult to play in front of your close ones. However, I think that every member of the national team is a professional. We have played in Baku, Shamkir and other cities of Azerbaijan before. We should try to make the home soil be on our side," he said.

Teimour Radjabov said the 42nd Chess Olympiad was eighth in his career. "This is the eighth Olympiad in my career. I usually talk about organization after a tournament is over, but I can already say after seven rounds that this is the best ever Olympiad in terms of organization. Chess players live in the best hotels, food and transportation are very well arranged. In other words, the level of organization is excellent. All the guests are very pleased with that. We hope that this continues to be the case till the end," Radjabov said.
---
Follow us on Twitter @AzerNewsAz
Related News