2 June 2015 16:05 (UTC+04:00)
1 949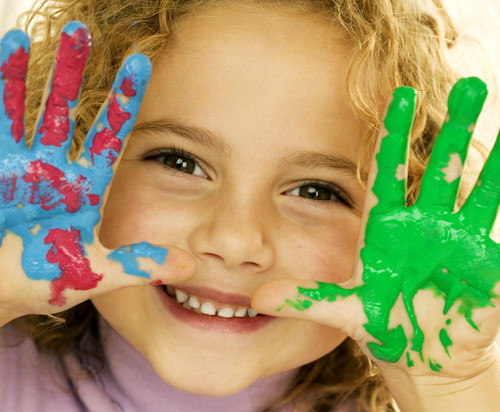 By Vusala Abbasova
We all know that children are our future and it means that more time and energy should be put into ensuring their safety and rights.
Currently, children worldwide are facing terrible problems such as a lack of access to education, poverty, refugee life, neglect, prostitution, hard-labor, trafficking and slavery, militarization of children, internet child pornography and so on.
International Children's Day intends to remedy that. It is celebrated in many countries on June 1 and reminds society that children have inalienable rights - all children have a right to grow up happy, cared for and safe.
The World Conference for the Well-being of Children in Geneva, Switzerland, proclaimed June 1 to be International Children's Day in 1925 to promote the rights of children -- their well-being, safety and so on.
"The one thing all children have in common is their rights. Every child has the right to survive and thrive to be educated, to be free from violence and abuse, to participate and to be heard," said United Nations Secretary-General Ban Ki-moon in one his messages.
While we consider the rights for children to live and thrive, away from harm, it is important to note that the rights of thousands of Azerbaijani children were neglected with the Armenian occupation.
Armenia's invasion into Azerbaijani lands which started in the early 1990s and is still ongoing today, resulted in the death of more than 20,000 Azerbaijanis - almost 100,000 were injured, 50,000 were disabled and 4,866 have been reported missing.
Nearly 38 percent (or 235,000) of internally displaced persons (IDPs)-the main victims of Armenian aggression against Azerbaijan - are children under 15 years.
Moreover, 250,000 Azerbaijanis were expelled from Armenia and became refugees due to Armenia's ethnic cleansing policy after the emergence of the Nagorno-Karabakh conflict.
The Azerbaijanis who have been displaced as a result of this brutal war have been forced to live in refugee camps, under tents and in wagons, in very difficult conditions. Today 20 percent of Azerbaijan's internationally recognized territory stands under military occupation and over a million Azerbaijanis have become refugees.
Also, a number of children were killed by Armenians during the Khojaly Massacre in 1992. The town of Khojaly came under intense fire from the towns of Khankendi and Askeran , which were already occupied by the Armenian armed forces in 1992. As a result, 613 civilians mostly women and children were killed, and a total of 1,000 people were disabled. Eight families were exterminated, 25 children lost both parents, and 130 children lost one parent. An estimated 1,275 innocent people were taken hostage, while the fate of 150 individuals remains unknown.
The UN Security Council has passed four resolutions on Armenian withdrawal from the Azerbaijani territory, but they have not been implemented to this day. Thus, as a result of aggressive, ethnic cleansing and genocide policy conducted by Armenia against Azerbaijanis, including thousands of children, their main human rights and freedoms, particularly right to live, as well as fundamental collective rights such as right to peace and right to development were violated grossly.
Unfortunately, a similar situation has been observed in many parts of the world. For example, in the Gaza strip the military operations killed 500 Palestinian children only in 2014, according to UNICEF. Other data put the figure much higher.
UNICEF stressed that children in Gaza are experiencing difficult living conditions. They make up around half of Gaza's population, 1.8million. UNICEF stressed that Israel occupation forced have destroyed the houses of more than 50,000 children.
We should strive to provide our children with a healthy lifestyle and a secure environment to ensure their development.
---
Follow us on Twitter @AzerNewsAz
Related News