12 May 2018 10:00 (UTC+04:00)
2 921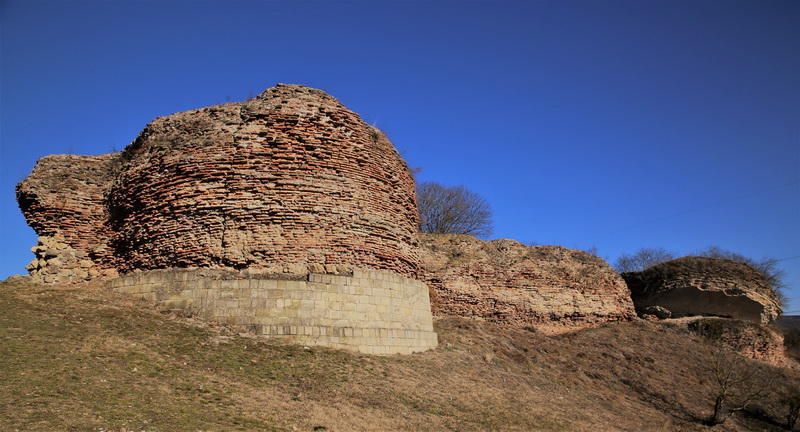 By Laman Ismayilova
Azerbaijan's historical Gabala city offers a variety of natural and man-made sights that are simply captivating.
The city is popular with those who want to explore architectural gems. Being mentioned in the written sources of the 1st century A. D., Gabala was the first capital city of Caucasus Albania.
The city played an important role in the economic, political and cultural life of the country.
Historians compare this majestic city with Babylon, Troy, Pompey, Carthage and other historical cities of the world for its magnificence.
Numerous historical monuments located on the territory of the Gabala region testify to the ancient times of Gabala.
Gabala fortress is one of such monuments. The fortress is unique in its own way, it has become a kind of visiting card of the city.
Ruins of the large buildings, fortress walls, material culture monuments on manufacture and art were found as the result of archaeological studies conducted in this region.
The ruins of the fortress are located 15-20 km from the city, on the territory between the rivers Garachay and Giovurlu, in the village of Chukhur Gabala. Ancient Gabala occupied an area of 25 hectares.
Explorations in Chaggally have confirmed an intensive city life beginning from the 4th century B. C. till the 1st century A. D.
Rich cultural layers of a few meters depth have been discovered in Salbir belonging to the 1st - 10th centuries and in Gala belonging to the 1st - 17th centuries.
The fortress walls of Gabala are strikingly different from other urban defense systems of medieval Azerbaijan by their grandeur.
The main gate of the fortress is also located on the south side.
The fortress walls differ from the other medieval fortifications in Azerbaijan with its grandiose defense system.
The walls have been built from air-bricks and shaved river stones peculiar to the Sasanid time architecture.
The tower and its extension walls were masked by air-bricks from the outside. There are remnants of a supporting wall built from river stones, burnt bricks and lime solution inside the castle walls.
In the Middle Ages, Gabala still was an important handicraft center.
The samples of rich material culture found during the archaeological excavations testify that stoneware, metalwork, bone ware, woodwork as well as pottery, glass production, jeweler's art, dying, tanning and weaving were highly developed here.
Today Gabala is a worthy heiress of the ancient city, The city is studied by scientists and attracts a lot of tourist from across the world.
---
Laman Ismayilova is AzerNews' staff journalist, follow her on Twitter: @Lam_Ismayilova
Follow us on Twitter @AzerNewsAz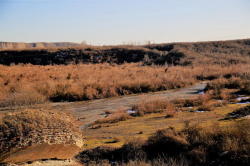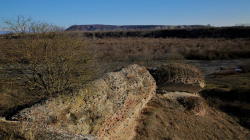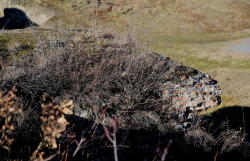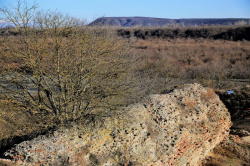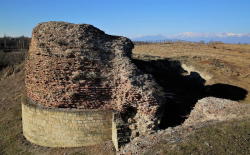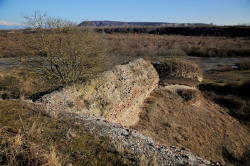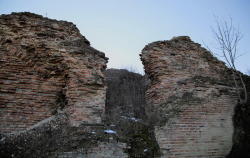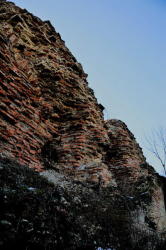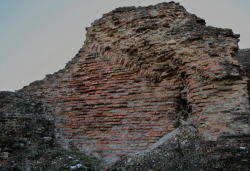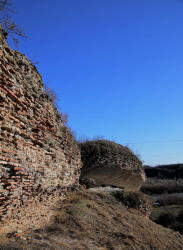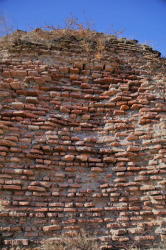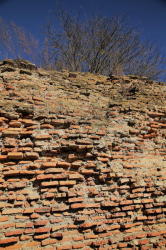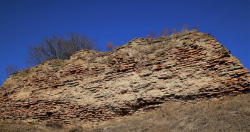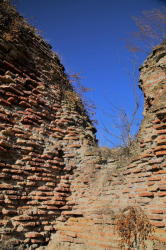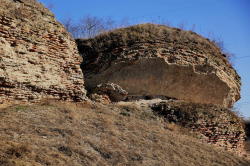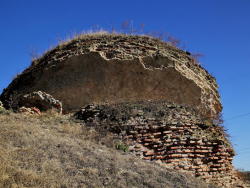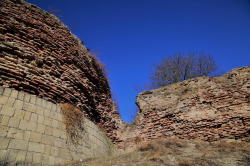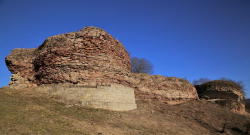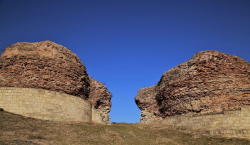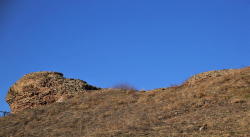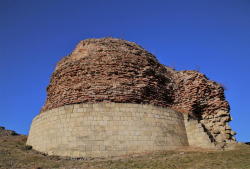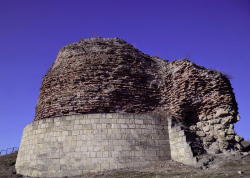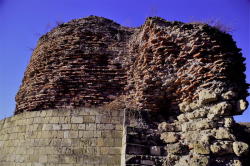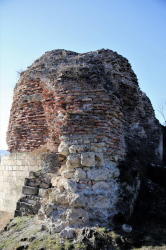 Related News