29 July 2014 08:31 (UTC+04:00)
466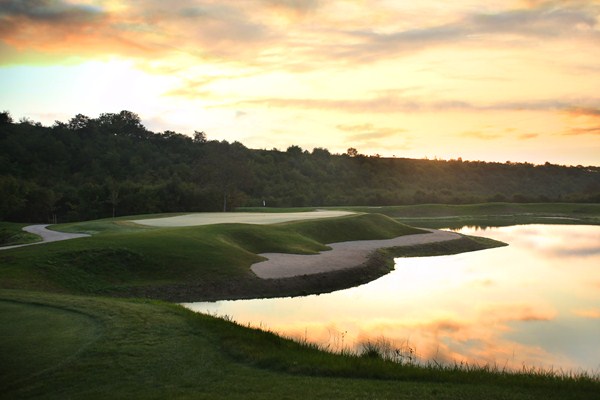 By Amina Nazarli
Another major sport event is expected to be held in Azerbaijan.
The event, which is part of the European Challenge Tour, will bring together 156 professional golfers at the National Azerbaijan Golf Club in Guba. It is the second large tournament of the year.
The tournament will take place for four days from July 31 to August 3.
The event will be the 16th stop on the 28-stop European Challenge Tour. It began in the Kenyan capital Nairobi in March, and has already visited Spain, Turkey and Austria. Other stops include Ukraine and Kazakhstan in September.

The Tour Grand Final will be held in Dubai from November 5 to 8.
The prize fund of the tournament is $300,000. (£179,000/€220,000).

The Challenge Tour is the second tier men's professional golf tour in Europe. The tour was established in 1986 and was initially called the Satellite Tour. Over the last 26 years, the European Challenge Tour has been investing in the international development of golf.
Both Azerbaijani and European golf officials have heralded the planned tournament as a momentous event for the development of golf in Azerbaijan. With the Azerbaijan Challenge Open, Azerbaijan hopes to initiate a similarly strong golf within its borders.
"Golf is a new sport for Azerbaijan, and we hope to promote it at all levels. In this regard, holding of such major tournament under "The European Challenge Tour" is very important to us," President and Founder of the Azerbaijan Golf Federation Anar Mammadov said earlier.

"We are very pleased that the tournament is being held in Azerbaijan. We have always great pleasure to bring new country to this sport, so it will undoubtedly be an unforgettable event," Director of the European Challenge Tour Alain de Sultre said.
Azerbaijan's Golf Federation was founded not so long ago in 2012.
The first tournament was held in Guba, one of Azerbaijan's most picturesque cities, in honor of Azerbaijani National Leader Heydar Aliyev. The tournament took place on June 6 - 8.
The federation also has had some successes in such a short time. The Guba National Golf Club and the Golf Academy in Baku were created during this time.