10 December 2015 11:57 (UTC+04:00)
1 080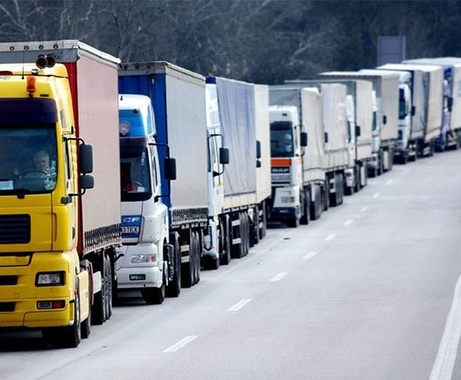 By Laman Sadigova
The Europe-Caucasus-Asia Transport Corridor (TRACECA) can see rising traffic due to the deterioration of relations between Russia and Turkey, said Marat Saduov, the national secretary of the representative office of the TRACECA Intergovernmental Commission in Kazakhstan, IA News-Kazakhstan reported.

Relations between Russia and Turkey have deteriorated after Turkey shot down Russian SU-24 plane on November 24.

Saduov said that that conflict between Russia and Turkey resulted in Turkish transportation basically being stuck on the borders, with the trade turnover between the two countries down by 20 percent.

"This is a new opportunity for our Trans-Caspian route to increase the turnover," Saduov said, while addressing the international scientific-practical conference "Principles of realization of the transit potential of Kazakhstan."

This situation also provides new opportunities for Kazakh producers and open ways to the neighboring countries, according to him.

In particular, Saduov voiced more flexible and better conditions for transporting the goods via the Trans-Caspian direction.

"Today, new geopolitical opportunities have opened up new markets, precisely, we can carry Turkish goods and spread in Central Asia. We can manufacture by transporting some raw materials," he said.
The TRACECA program was established at the Brussels conference on 3 May 1993 which was attended by the ministers of transport and trade of eight states -- Kazakhstan, Kyrgyzstan, Tajikistan, Turkmenistan, Uzbekistan, Azerbaijan, Georgia and Armenia.
TRACECA corridor is involved in gradually developing trends of trade and economic development. Major traffic flows passing through a corridor formed on the one hand, in Western and Central Europe, and on the other - in Central and South-East Asia.
---
Follow Laman Sadigova on Twitter: @s_laman93
Follow us on Twitter @AzerNewsAz
Related News